Jamaica Reggae Boyz defeat Saudi Arabia 2-1 after devastating 3-0 lost
Jamaica's Reggae Boyz clinched a 2-1 win over Saudi Arabia in the two-game international friendly on Tuesday, November 17, 2020.
The victory came three days after the Reggae Boyz was beaten 3-0 by the Saudi Arabia football team. The International friendly was played at the Prince Faisal bin Fahd Stadium in Riyad.
The Boyz had a disappointing start after few of the team members tested positive for COVID-19.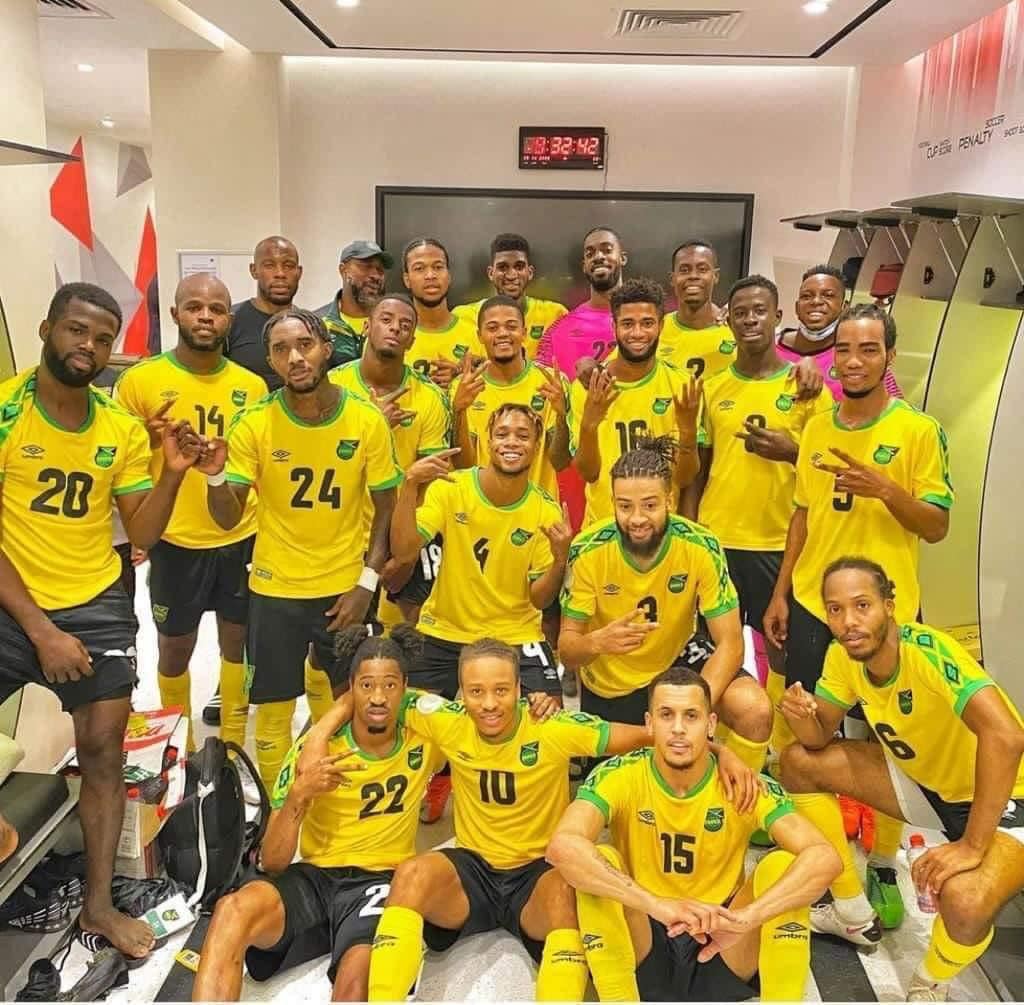 Reggae Boyz celebrating after win in Riyadh
After the disappointing start and 3 nil result on Saturday, the Boyz came back strong to win 2-0 to over Saudi Arabia.
According to Sport Max, on Tuesday, it was once again Saudi Arabia that struck first, in the 29th minute. Abdullah Al-Hamdan finished off a sweeping counter-attacking move that had resulted from a poorly cleared defensive effort.
This time, however, the Jamaicans struck back through English-based player Daniel Johnson, in the 64th minute.
Playing with much more confidence than the first encounter, the Jamaicans would get the all-important goal in the 34th minute.