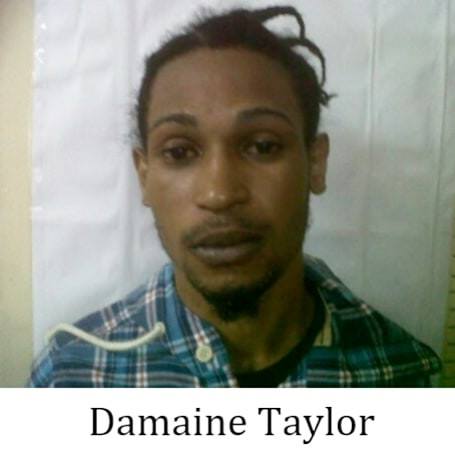 According to the Jamaica Constabulary Force, the Kingston Western Police have listed five men (one not pictured) as wanted.
Another man known as 'Kadulla' of Arnett Gardens, Kingston 12 which photo is not listed must also turn himself into the police
These men are urged to turn themselves in to the Kingston West Police immediately. Contact the Denham Town Police at 876-922-6441 if seen.
• Damaine Taylor o/c ' Itch Pang', 29, of Admiral Town & Rollington Town in Kingston.
Kingston 12. • Ryan Mattis, 21, of New Lincoln Road, Kingston.
• David Reid of Hopeful Village, Kingston 12 & Greenwich Park Road, Kingston 11.
• Collins Corrian o/c 'Jerome Blacks' of Nethersole Drive, Arnett Gardens