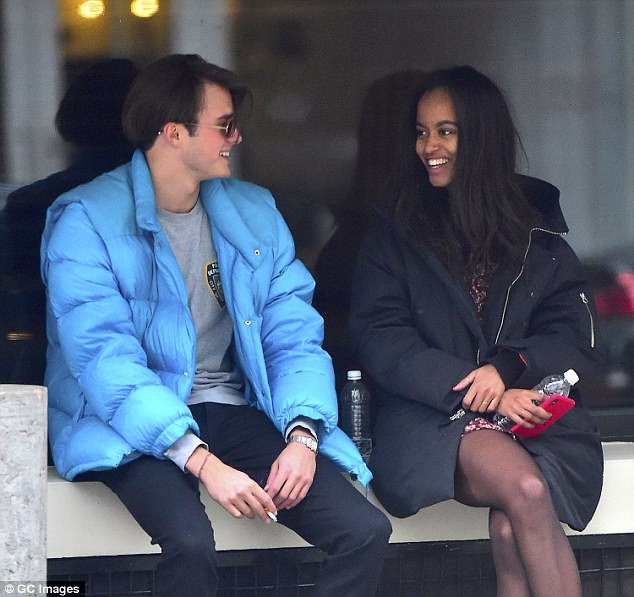 Malia Obama is spotted smiling and chatting with her alleged posh British boyfriend. The two were hanging out while he enjoys a cigarette in New York
Rory Farquharson entered the spotlight, when he was caught kissing President Obama's eldest daughter before a Harvard-Yale football game in November.
Rory Farquharson, 19, is the son of chief executive of Insight Investment Management Limited Charles, 57, and Catherine, 58, a qualified accountant.
The pair seem to have met at Harvard University where Malia attends.
The family live in a £1.6million six-bed detached in Woodbridge, Suffolk.