Governor Gavin Newson of California caught partying without a mask despite implementing drastic COVID-19 measures on Californians
According to Daily Mail UK, photos have emerged of California governor Gavin Newsom dining in a semi-indoor Michelin star restaurant on November 6 with a group of 11 friends just days before advising Californians not to host indoor Thanksgiving dinners.
Newsom and his wife attended the birthday party at The French Laundry, a famous restaurant in Napa Valley, on November 6.
They are shown in photos, sitting at a round table without masks on.
It was a 50th birthday party for Jason Kinney, one of Newsom's political advisers, and witnesses from the restaurant say that at one stage, the doors were closed so the group was completely inside.
Two top officials at the California Medical Association were also among those in attendance. The CMA represents 50,000 doctors in the nation's most populous state and has recently tweeted messages including #StayHome and #WearAMask.
Dustin Corcoran, CMA's chief executive officer and Janus Norman, a senior vice president, were also among the dozen people at the dinner, CMA spokesman Anthony York said on Tuesday.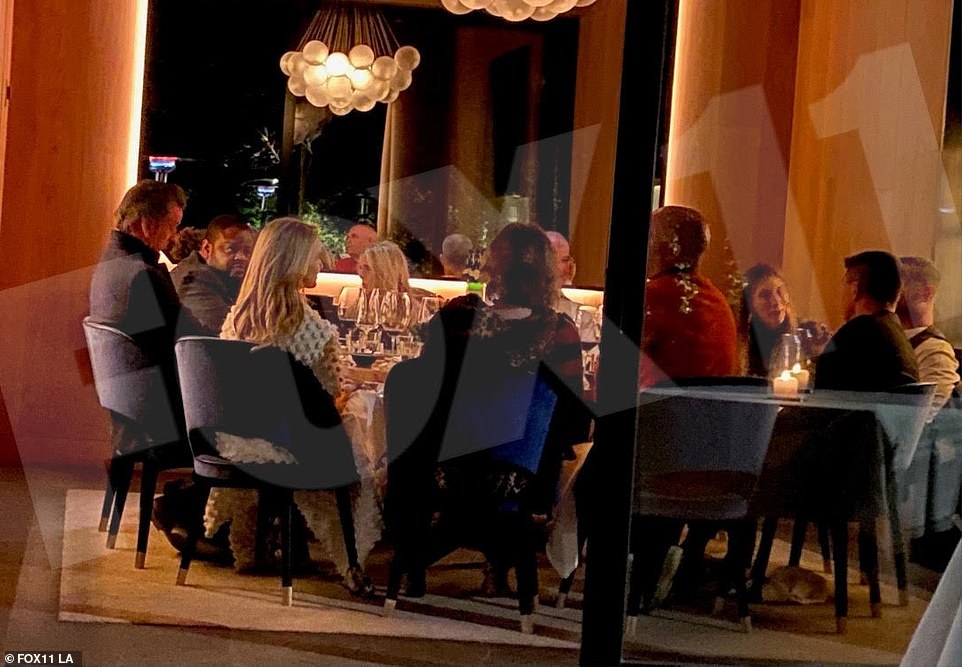 California Governor Gavin Newsom is shown above, left, sitting with ten others in the indoor/outdoor dining room at The French Laundry on November 6, without a mask. The photos were obtained by Fox 11 LA via a Twitter user
Fox News are reporting that the party was so loud, the restaurant had to close the door to keep the noise in.
A witness from his dinner told Fox11 Los Angeles: 'There was a very loud party going on in a room 20 feet from us.
'It got louder and louder and so [the staff] had some sliding glass doors that they were able to close, so then it was a closed-off room.'
'Nobody was wearing a mask. It was a very large group of people shoulder to shoulder, something that he's always telling us not to do so it was a bit annoying.'
Newson later apologized, 'I made a bad mistake. should have stood up and … drove back to my house. The spirit of what I'm preaching all the time was contradicted. I need to preach and practice, not just preach.
'You have to own it, and you have to be forthright and I'm doing my best every single day in trying to model better behavior,' he said.
A WalletHub survey found California is the most restrictive state in the U.S. when it comes to large gatherings, shelter-in-place orders, and reopening of restaurants and bars.
The state was also ranked 48th when it comes to reopening non-essential businesses.
Since May 5, California has gone from being a moderately restrictive state to the most restrictive state as of Aug. 11 as far as social distancing measures, the survey found.