Koffee Is Jordan's Latest Ambassador In Their "Unite" campaign
Koffee sat down with Vogue UK to talk about her latest project in their November, 20 article.
According to Vogue, Mikayla Simpson, known worldwide as Koffee, has been a pioneering force for many types of change. From modernising the face of reggae, revitalising its sound to ensure it resonates with a new generation, to injecting the modern global music scene with her clean, sun-filled energy – this is a figure who is bursting with good vibrations.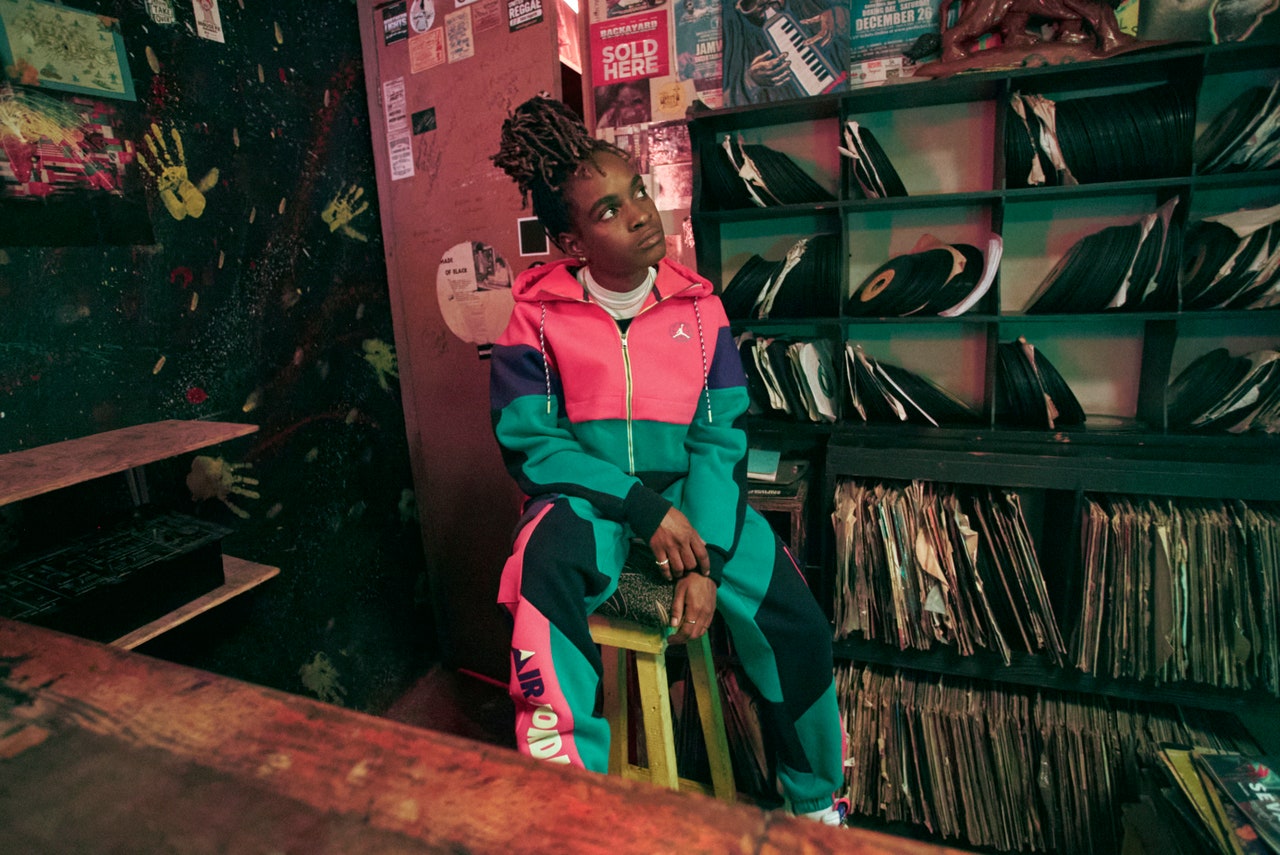 Koffee for Vogue
At only 20 years old, she has continued to use her success to positively influence young people in her home country of Jamaica, launching her "Haffi Mek It" school initiative last year, performing in schools and giving motivational talks. During this pandemic, she has turned the tour virtual, with all proceeds going towards children's education.
Therefore, Vogue believes it makes perfect sense, then, that Koffee made an ambassador for the Jordan Unite campaign. Koffee will collaborate with the Jordan brand in a mission to create positive change. The brand will help to amplify her advocacy and continue her commitment to creating a more equal world through education. "Jordan puts forth a very positive outlook and message," she tells British Vogue. "When I saw the Unite project that we were to collaborate on, it inspired me in a positive way. I think it's the way that the youth should be going."What is Jordan's Unite Campaign?
According to Jordan, UNITE is here – Jordan Brand's new film series that celebrates a generation coming together to create impact that goes beyond the game. The first film, UNITE: Chapter One, is directed by Adam Tillman-Young, narrated by North Carolina's illest, MC Rapsody, and scored by the Dap-Kings. It introduces Jordan Brand family members, Rui Hachimura, Kia Nurse, Jayson Tatum and Zion Williamson, alongside talented young athletes from all walks of life.
The message of the first film is central to the goals and beliefs of our Jumpman community: "Impossible Alone. Possible Together."
It's a rallying cry for inspiring and empowering the next generation to never fly alone.
UNITE manifesto.
---
We are Jumpman.
Representing a higher standard everywhere we are, with an unapologetically fearless mindset.
We know that true "greatness" is more than a destination, it's a journey.
On our flight,
We defy the gravity of everything that weighs us down.No matter our goals,
We achieve success on our own terms,
And we never fly solo.
We stand before you, sharing a common belief:
Impossible alone, possible together.
Why are you partnering with the Jordan brand?
When asked, why is she partnering with Jordan, Koffee tells Vogue, It's a brand that I wore growing up, and [now I am] in a position to inspire my friends based on knowing that they wear it too. Saying positive things, putting forward positive music, and positive messages will always inspire my peers to reach for heights but still remain grounded and not become corrupt. That's a huge inspirational point, and a great opportunity for myself. And I generally wear a sports style, a lot of sports clothes like sweatpants, sweatsuits, and sneakers, so Jordan's already within my style and what I represent.