Barbados declared Rihanna a National Hero
The Prime Minister Mia Mottley announced that 33-year-old Robyn Rihanna Fenty would be conferred with the honour of National Hero of Barbados. Rihanna who is known for her multiple philanthropy work in her small Island nation and including Africa was called up before the crowds to be congratulated by Mottley.
She was named a National Hero during the ceremony of Barbados becoming a Republic.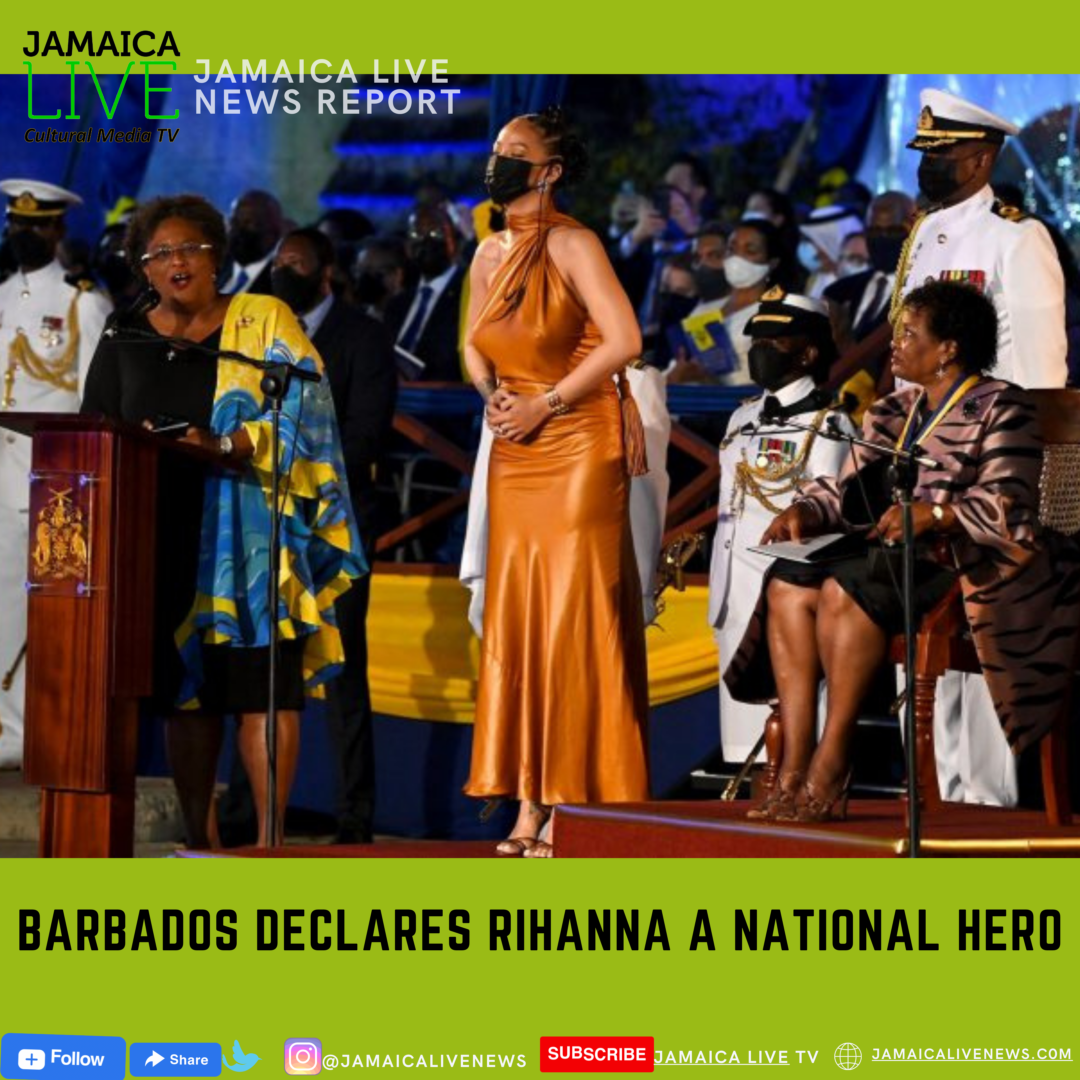 Barbadian Prime Minister Mia Mottley told the cheering crowd, "On behalf of a grateful nation, but an even prouder people, we therefore present to you the designee for national hero of Barbados, Ambassador Robyn Rihanna Fenty."
Mottley continued, "May you continue to shine like a diamond and bring honor to your nation by your words, by your actions, and to do credit, wherever you shall go," she said, referring to the Rihanna's hit single "Diamonds." She paid tribute to the humble origins of Rihanna, who was born in Saint Michael and raised in the capital Bridgetown.
The Prime Minister said the government chose to honor Rihanna as the first national hero designated by the new republic as a "signal to the world."
According to the Jamaica Observer, the mega music star parlayed her musical success into a make-up and fashion empire, with earnings that now dwarf those of other megastars such as Madonna and Beyonce. Forbes in August estimated she was worth $1.7 billion, around $1.4 billion of which comes from the value of her cosmetics company Fenty Beauty, a partnership with French fashion giant LVMH. Rihanna joins a select group of 10 other Barbadians including Garfield Sobers, regarded as one of the greatest cricketers of all time and the only other living national hero.