Barbados becomes a Republic ditching the queen as Head of State
After 400 years of colonial rule, Barbados has become a republic, replacing the British monarch as its head of state and severing its last remaining colonial ties.
An Island of nearly 300,000 people, Barbados gained independence from the United Kingdom in 1966.
At the stroke of midnight, Barbados cut its last remaining bonds to the British monarchy. Prince Charles, heir to the British throne, came from London for the occasion. Barbados's decision marks the first time in nearly three decades since a commonwealth nation decided to remove the British monarch as head of state. The last nation to do so was the island of Mauritius in 1992.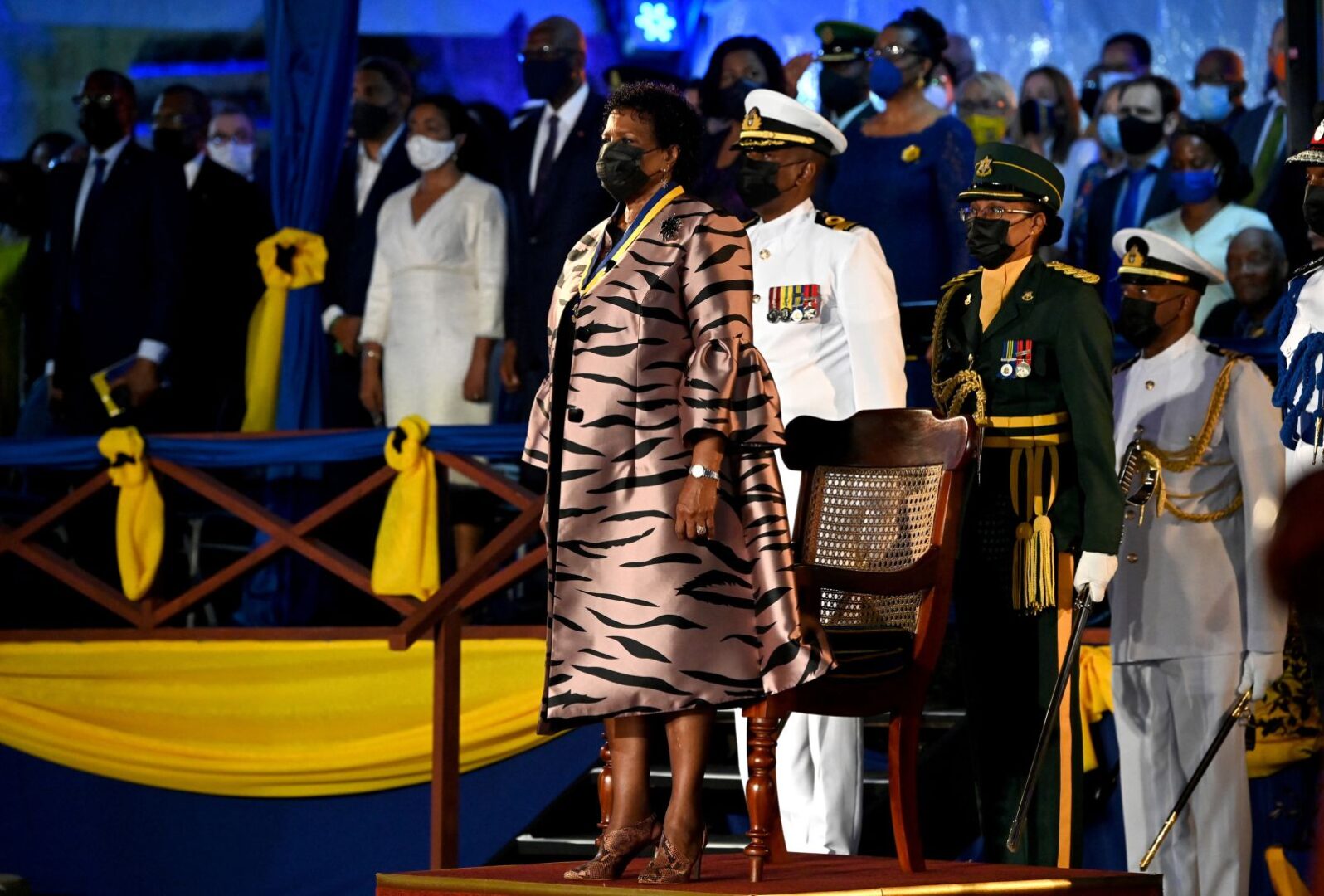 Dame Sandra Prunella Mason, FB, GCMG, DA, QC who was the Governor-General of Barbados has become the first President of Barbados .
The historic move comes after the current Prime Minister of Barbados Mia Mottley, fulfilled her campaign promise of the small Island nation to become a Republic. Mottley was twice the Leader of the Opposition in the House of Assembly of Barbados first from 2008 to 2010 then from 2013 to 2018. In 2018, the Mottley-led BLP won an historic landslide victory in the 24 May general election, securing all 30 seats in the House—making them the first party to accomplish this feat—in addition to winning 72.8% of the popular vote, which is the highest share ever achieved by a party in a general election.
According to Aljazeera, Experts have said Barbados's move may fuel republicanism in other commonwealth realms, especially in Jamaica, where the two main political parties support breaking away from the monarchy completely.
Barbados will remain a republic within the Commonwealth, a grouping of 54 countries across Africa, Asia, the Americas and Europe. This role does not carry with it any power; instead, it is a symbol of the free association of Commonwealth members.