The Jamaican Reggae Girlz made history and eliminated Brazil in the group stage
Jamaica Becomes First Caribbean Nation To Reach Round 16 In Women's World Cup!
In the match played on August 2, 2023 the Jamaican Reggae Girlz took on the mighty Brazil.
In a battle against Brazil that ended in a 0-0 draw, Jamaica made history as the first Caribbean nation to qualify for knockouts, advancing in this year's FIFA Women's World Cup.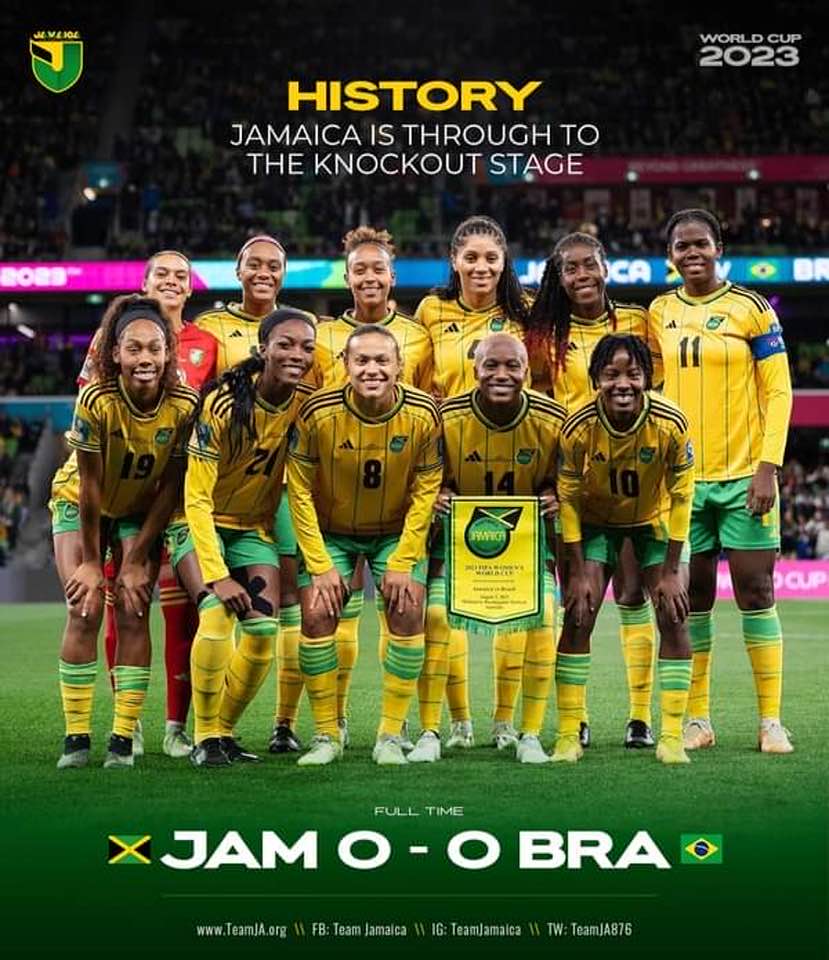 This is a historic failure for Brazil who for the first time since 1995 was eliminated in the group stage.
The Jamaica Reggae Girlz have eliminated Brazil from the World Cup with a 0-0 draw.
According to The Athletic, at this stage in the World Cup, Jamaica stands second only to France, whom they previously drew with.
"It's hard to imagine that Jamaica are heading to the World Cup knockout stage, with the scalp of Brazil in hand no less, having been forced to resort to crowdfunding to help cover the costs of their accommodation, travel and food. If their performance in the Group Stage can't get the Jamaican FA to take women's football seriously, nothing will." Noah Murray, The Athletic.
The team took to X (formerly Twitter) to celebrate by saying, "Literal tears in our eyes as we post this! The Reggae Girlz will advance to the Round of 16! HISTORY IS BEING MADE RIGHT IN FRONT OUR EYES."
"We knew coming into the tournament that we were facing very tough opposition, and attacking quality was at the highest level, so we knew defensively we had to be sound," Jamaica midfielder Atlanta Primus said. "Coming out with two clean sheets against top 10 sides, we're very happy with that."
PLAYER OF THE MATCH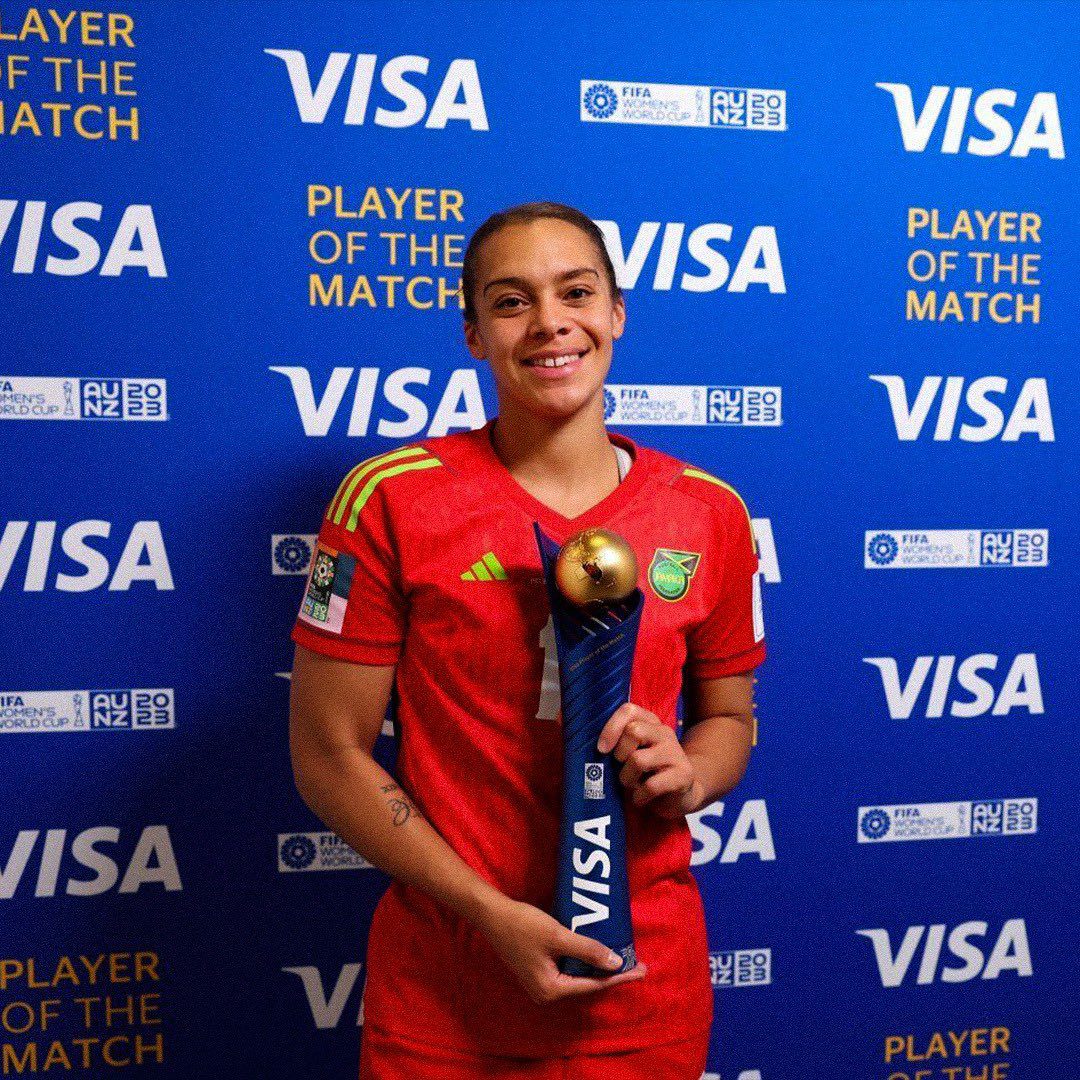 The player of the match went to Rebecca Leigh "Becky" Spencer. According to Noah Murray from The Athletic, Spencer wasn't especially challenged today but showed safe hands throughout the game and deserved her player of the match award.
Jamaica's next FIFA World Cup match is slated for Aug. 8.