The Bob Marley movie is currently being filmed in Jamaica
The actor Kingsley Ben-Adir, who is playing Bob Marley, was on set with Cindy Breakspeare, who is the mother of Bob Marley's youngest son, Damian Marley.
Breakspeare began having a relationship with Bob Marley in 1977 while he was still married to Rita Marley. She is one of seven women who have had children with the Reggae Icon. The relationship is said to have lasted until his death in 1981.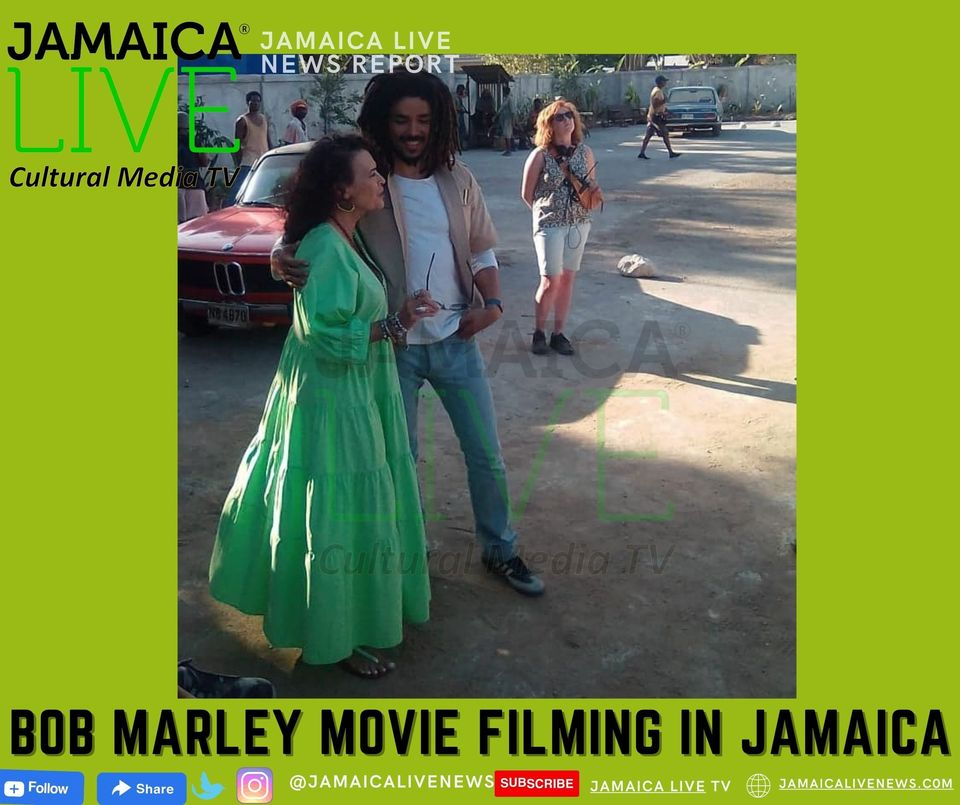 According to our sources, Breakspeare was not filming that day. She came to visit the set with her grandson. She spoke to the actor and Ziggy Marley who is a producer on the film.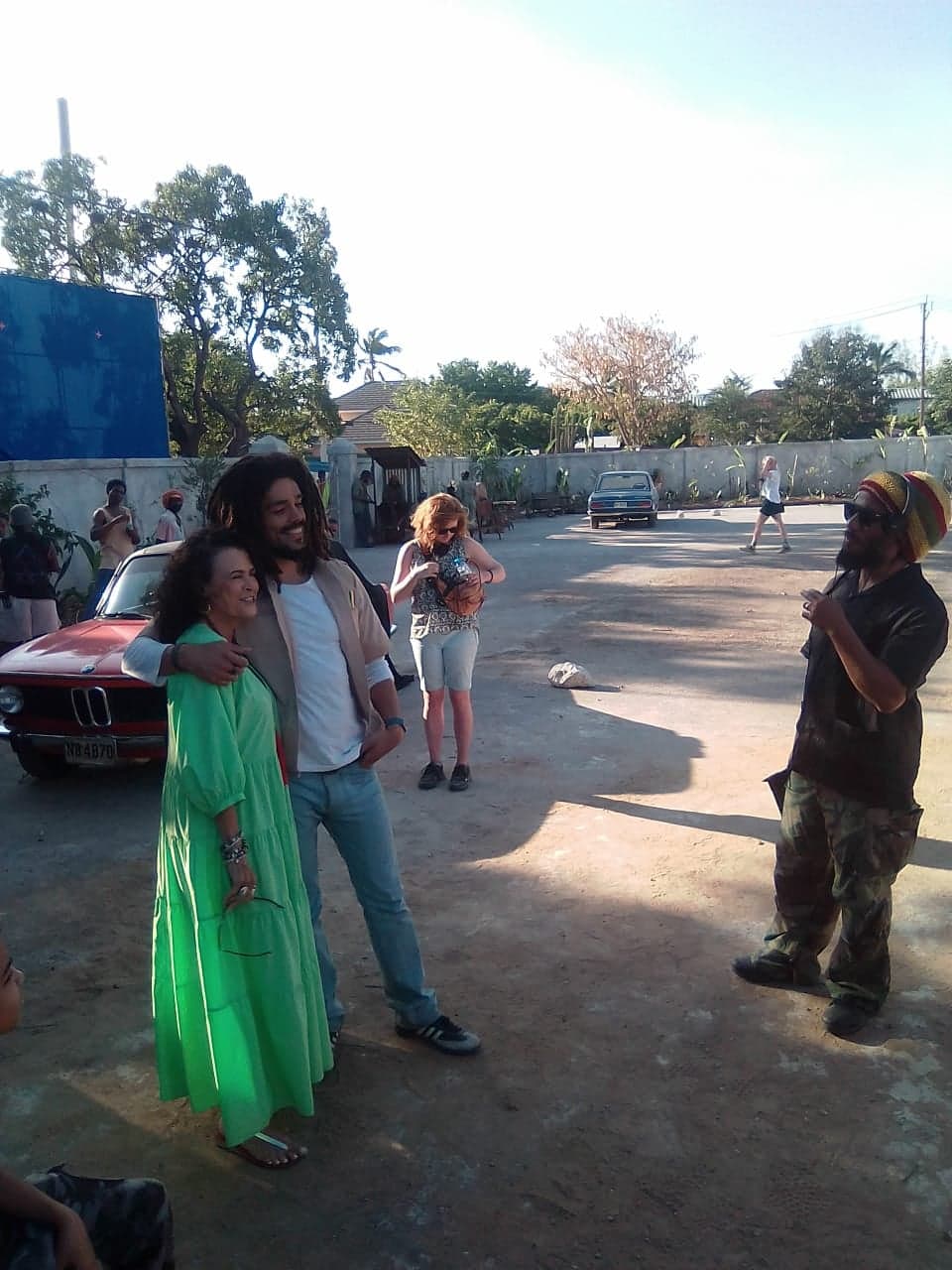 The film will bring Marley's life and career on the big screen and is set to be released on January 12, 2024