TAXI DRIVERS SHUT UP AND FOLLOW THE LAWS!
The taxi drivers and Jamaican citizens should follow the new road traffic laws implemented by the government and stop complaining.
Jamaica have some of the worst traffic deaths and accidents and this is due to bad driving and road traffic violations. Most if not all of these taxi drivers and people who are complaining whenever they move abroad, they become law abiding citizens, work hard to build and keep other countries safe.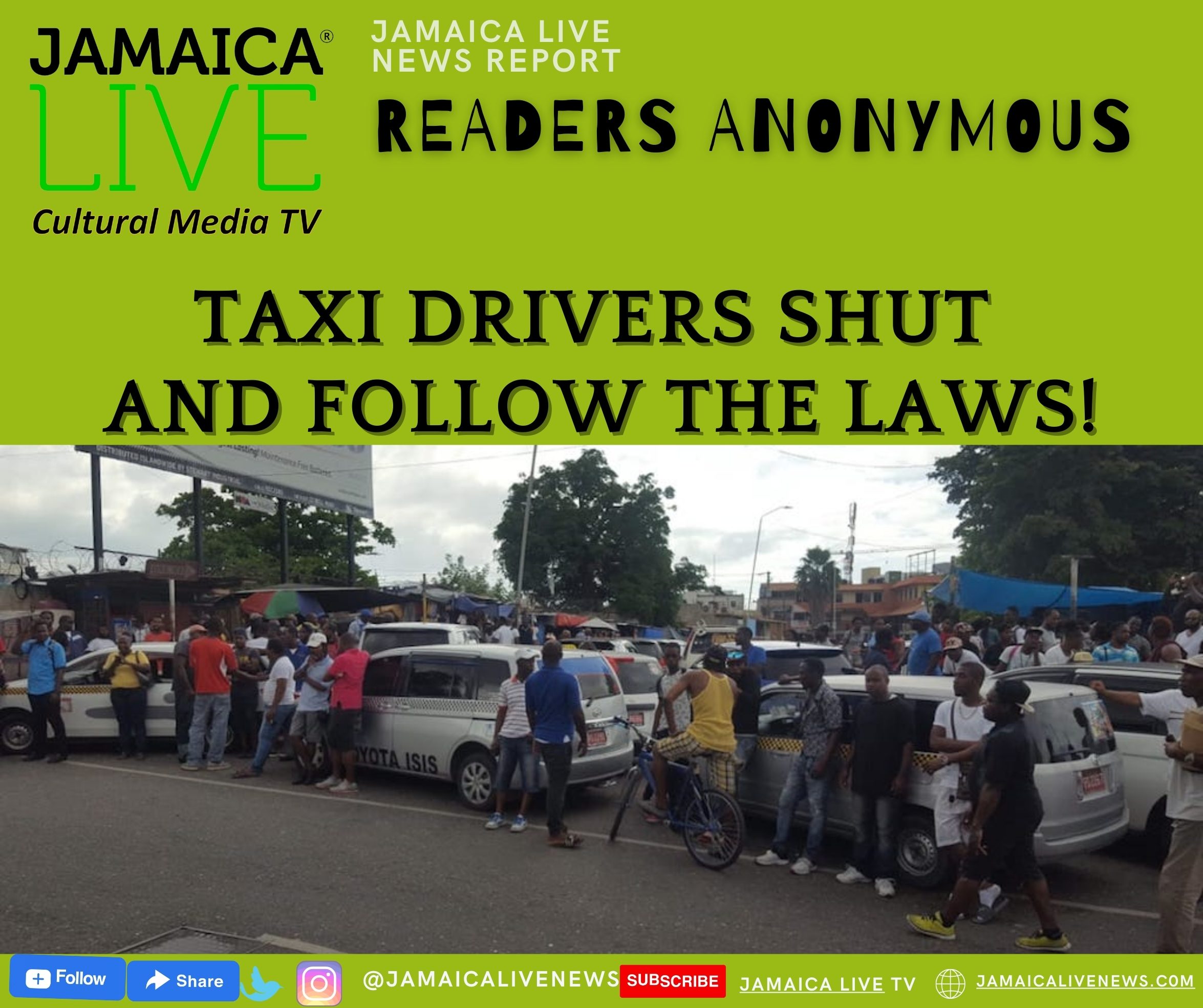 But they want to have Jamaica ragga ragga, tear up, mash up and unlawful. All these taxi drivers would have lost their driving privileges if they lived in other countries. The government allowed them to keep driving even though many of them have not paid any traffic ticket for a long time. Some confessed to not paying tickets for up to 35 years and yet they are still allowed to operate and public passenger vehicle.
Jamaica is a piece of rock. The people on that rock make Jamaica what it is GOOD or BAD. We as Jamaicans need to respect our beautiful Island and strive to make it better.
SHUT UP AND PAY UP!
Sign-anonymous reader
You can be a part of readers' anonymous by emailing your grievance at Jamaicalivetvnews@gmail.com