SPICE: I died in Dominica Republic
In early October of 2022 International dancehall artiste Grace Hamilton famously known as Spice informed her fans on social media that she will take a break because she felt attacked, burdened and targeted.
In November of 2022, the Internet went into a tailspin saying Spice is in a coma in Dominica Republic (DR). At the time, there were multiple media sources that reported Spice is almost on death bed. The reports were she went to the DR to do cosmetic surgery and went into a Coma.
On Tuesday March 14, Spice released a photo of her being pregnant. There were speculations in the media if this was true or was it a publicity stunt. On Friday 12:00 midnight on March 17, Spice released her music video which quell all speculation about her being pregnant.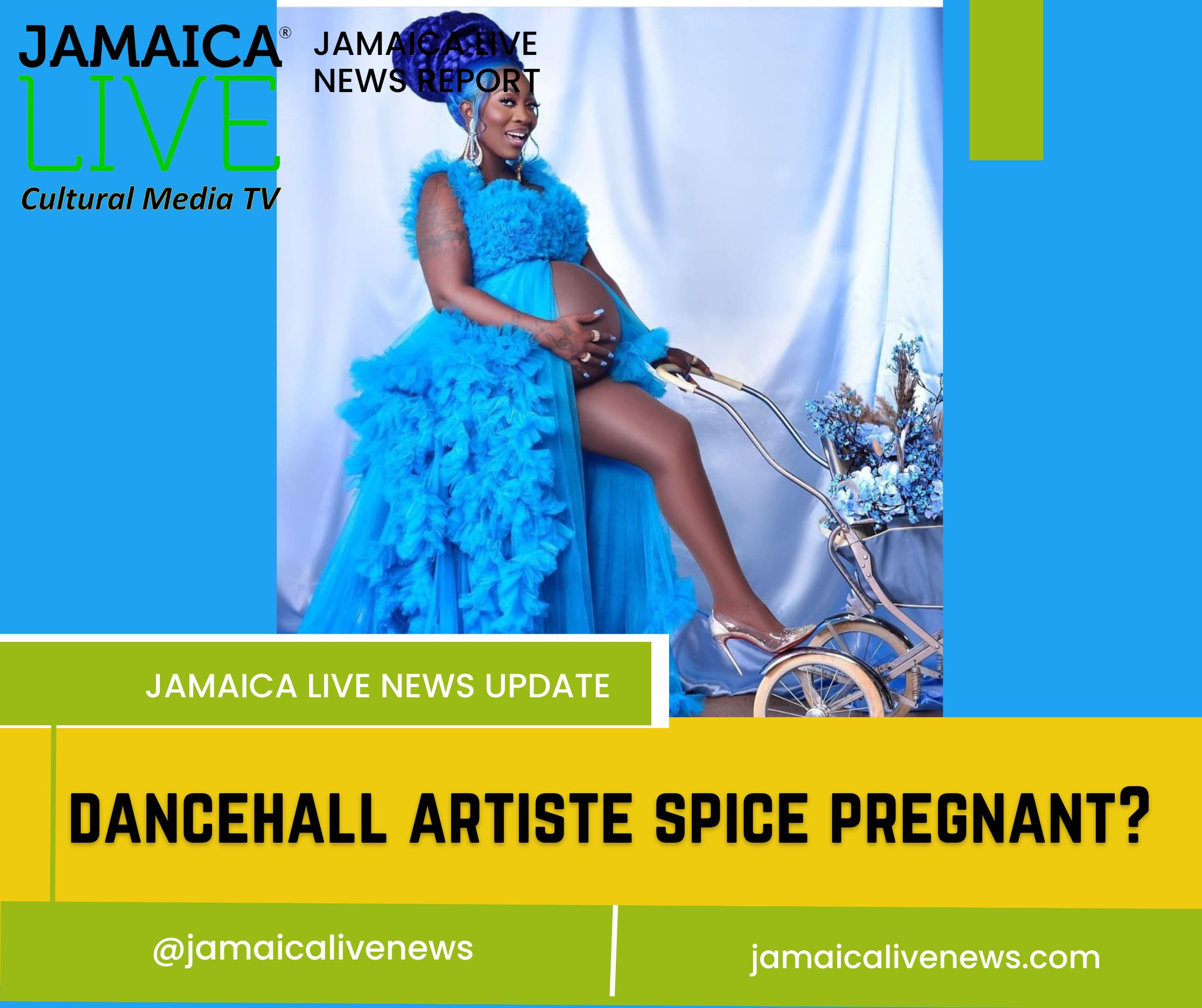 After months of speculation, Spice came Live on Instagram for the first time to tell the world what actually happened.
According to Spice, she had been through a tragic situation. She explained to her fans she wanted to be vulnerable and explain everything. She said she had been having health issues. She was suffering from something called Fibrosis. Spice explained that because of past surgeries, she developed this sickness. Fibrosis, Spice explains, is when don't get your lymphatic massages done so you develop lumps in your stomach.
We Googled Fibrosis and this is what we found. Fibrosis is defined by the overgrowth, hardening, and/or scarring of various tissues and is attributed to excess deposition of extracellular matrix components including collagen. Fibrous tumor of the stomach is a rare type of benign mesenchymal tumors. Fibrosis occurs when extra fibrous tissue forms in the area behind the stomach and intestines. The tissue forms a mass (or masses) or tough fibrotic tissue. It can block the tubes that carry urine from the kidney to the bladder.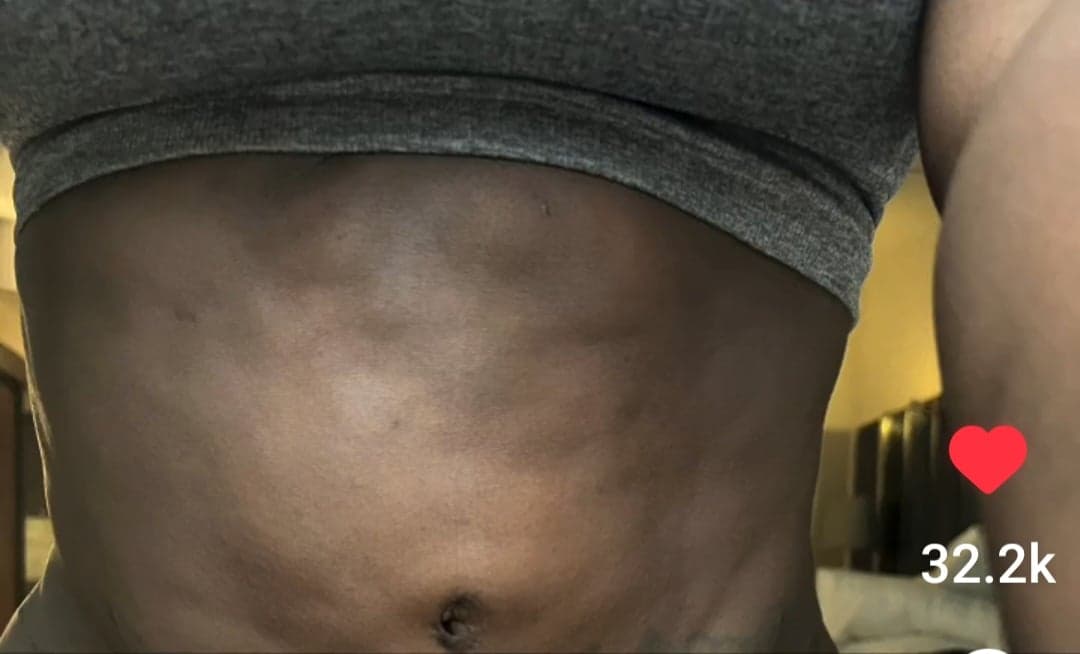 "I didn't go to the Dominica Republic to do a BBL. I went to the hospital with 200 pounds and lost 35 pounds because I was eating through feeding tubes in my neck. I lost weight because I was sick", she said.
According to Spice, she loved herself with flaws and all, and she was okay with it. She said it began to bother her when it began to show up in her outfits and clothing, and the lumps began to get painful. She went to Dominica Republic to change her breast implants and also consulted about her stomach.
She said it was a mild procedure, and she was doing well until she began vomiting. She called the doctors, which rushed her to the hospital.
They did an MRI and found out she had a hernia in her side. Her intestine protruded through the hole of the hernia, which erupted outside of the muscle wall and began to poison her body, which sent her into a sepsis shock. The sepsis attacked her lungs and began attacking some of the organs in her body and ate her skin and her stomach, which had begun to rotten out the entire part of her stomach.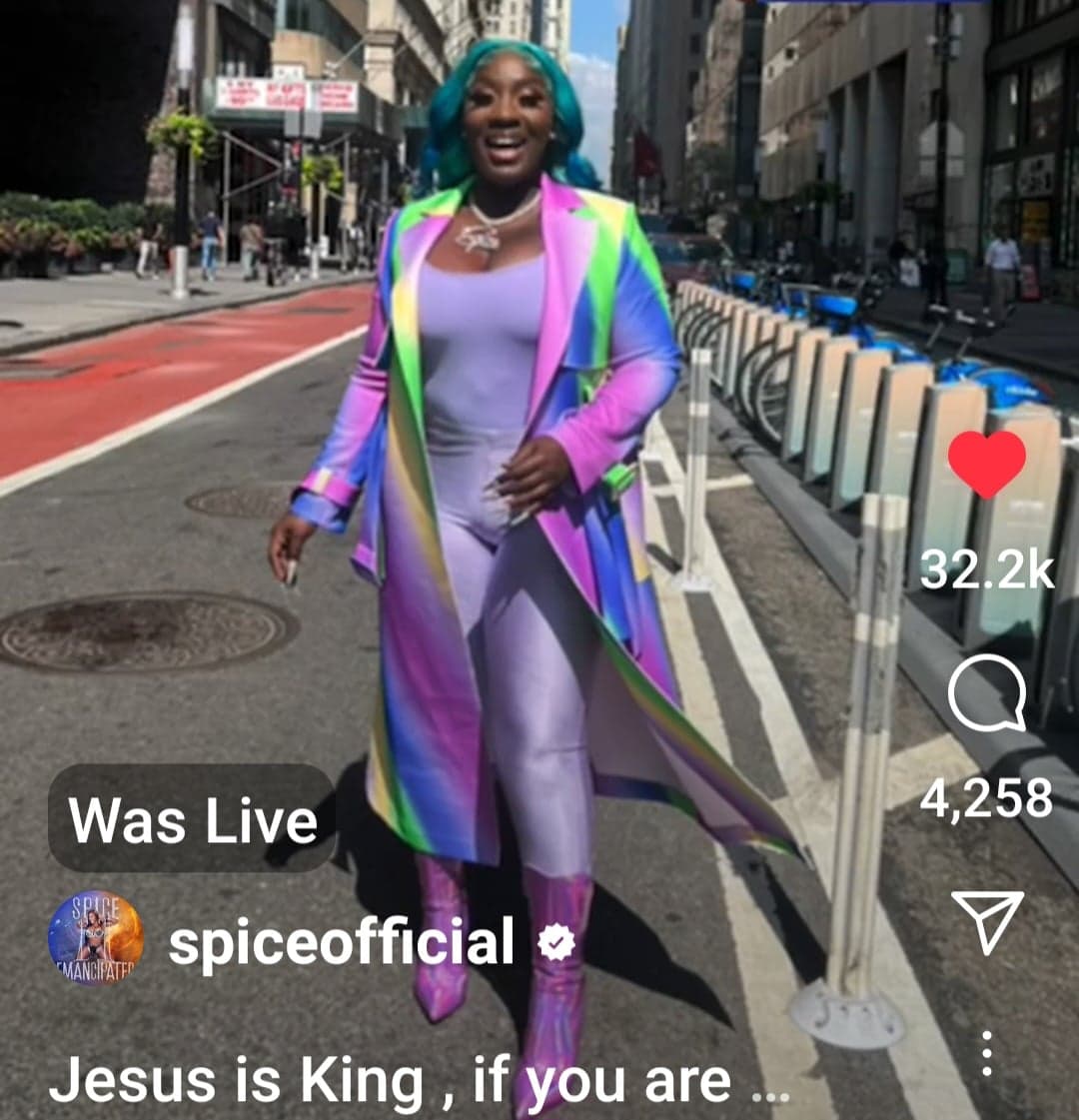 Spice said she went through four surgeries in a three months period. She said in the past six months she has been in and out of surgeries. Spice showed multiple photographs of her health journey and medical process. At least one of the photos were graphic with open rotten wound of her stomach. In the video she showed her stomach where she is today and said she is doing well but still have scars.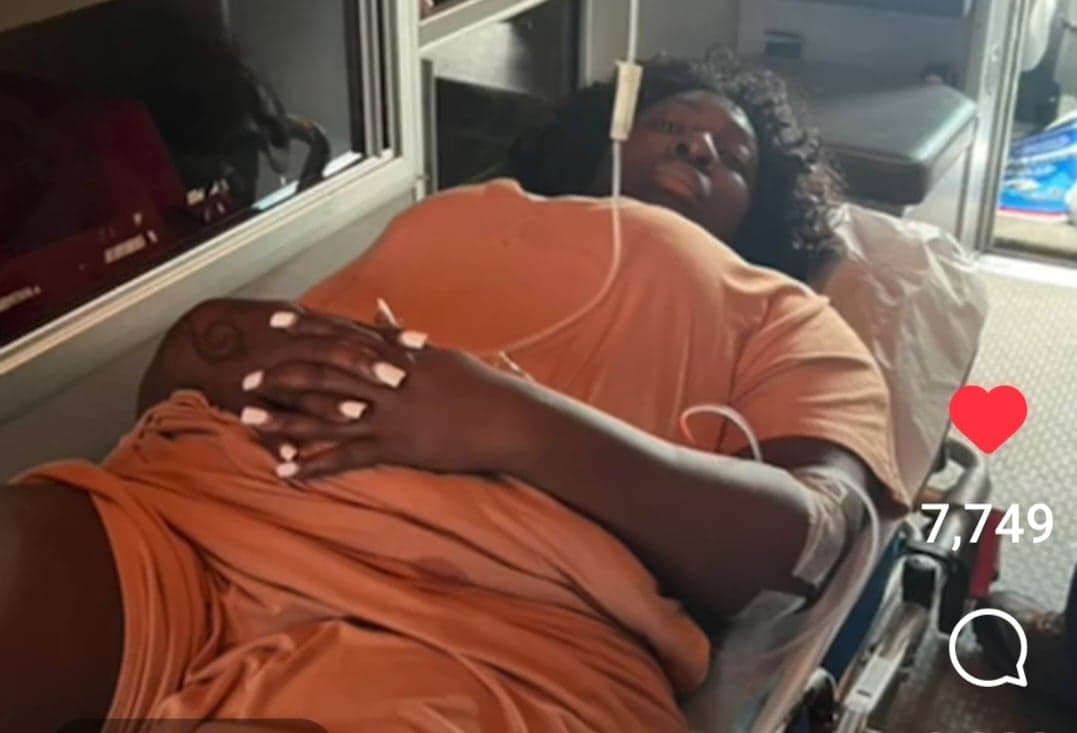 She explained she was not intentionally keeping away from social media and she thank everyone who prayed for her. She said she is happy to be here and happy to be alive. She thank god for getting her through and believes she was chosen. She apologise for the pregnant photo of social media and said there was no intention to offend anyone and especially people who cannot get pregnant. She claim the pregnancy photo is about celebrating her new life, rebirth and the opportunity to be chosen by god.