Innovation Unleashed: Jamaicans in the Inner-city Ingenious Use of a Washing Machine Without Running Water
Ah, Jamaica! The land of reggae, jerk chicken, and 100m sprinters who redefine the meaning of "fast". But hold your breath because there's so much more to this beautiful island than you ever imagined – like inner-city Jamaicans using washing machines without running water. Genius, right? I mean, who needs running water when you've got an abundance of creativity and resourcefulness?
Living in the inner-city comes with its unique set of challenges, but it's also where innovation thrives at its finest. You see, Jamaicans are experts when it comes to making the best out of any situation, so it's no surprise that they've found a mind-blowing hack for working around the lack of running water.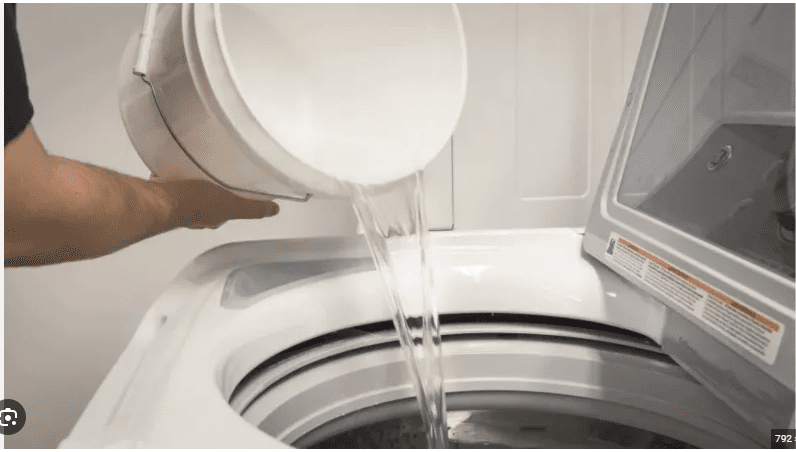 Now, you might be asking yourself, why getting a washing machine when you live in the ghetto and have no running water? Well, they're one of those modern-day luxuries that have made the laundry process much easier, but not everyone can access a fully functional one. So, Jamaicans have, of course, found an alternative solution. And believe me, your life is about to change, just you wait and see!
So, the assembly is as simple as pie. Firstly, remove the back panel of the washing machine and you'll see a buttload of wires. Now, remember, you're no electrician, so don't even think about messing with them. Instead, place your bucket strategically beneath the water outlet hose or you can attached some DIY hose to let the water out in a sink or in the yard and there you are! Your personalized washing machine!
The next step in the plug in the machine into an outlet. Fill the washing machine with water and soap and begin washing. Make sure you are close by and to over see the process because after the washing is done, you must then, fill the machine with more water to rinse.
From what Jamaica Live have understand, even some of the cheaper laundromats in Jamaica are using the same configuration.
The old days of handwashing with a wash basin is no more. This is Frist World washing with a Jamaican twist. Remember, the best part of doing laundry the Jamaican way is watching your neighbour's bewildered faces as you do the laundry twist with your 'novel' washing machine. Trust me, it's worth every drop! Or in our case, the drop lack thereof.