Jamaica yet to grant diplomatic recognition to the State of Palestine
Jamaica does not officially recognize Palestine as a state. In the past, they have shown support for initiatives that can lead to a peaceful coexistence between Palestinians and Israelis, but as of now, Jamaica has not taken any definitive steps to recognize Palestine as an independent state.
The Jamaican Government, led by then Prime Minister Bruce Golding, has outlined its position on various global geopolitical issues, including the conflict in Gaza and the situation in Zimbabwe, as documented in a statement by the Jamaica Information Service on 15th January 2009.
Golding further elaborated on Jamaica's stances during his in the general debate at the 65th Session of the United Nations General Assembly in September 2010. It's clear from existing records that Jamaica, while expressing support for the rights of the Palestinian people, has not officially recognised Palestine as an independent state.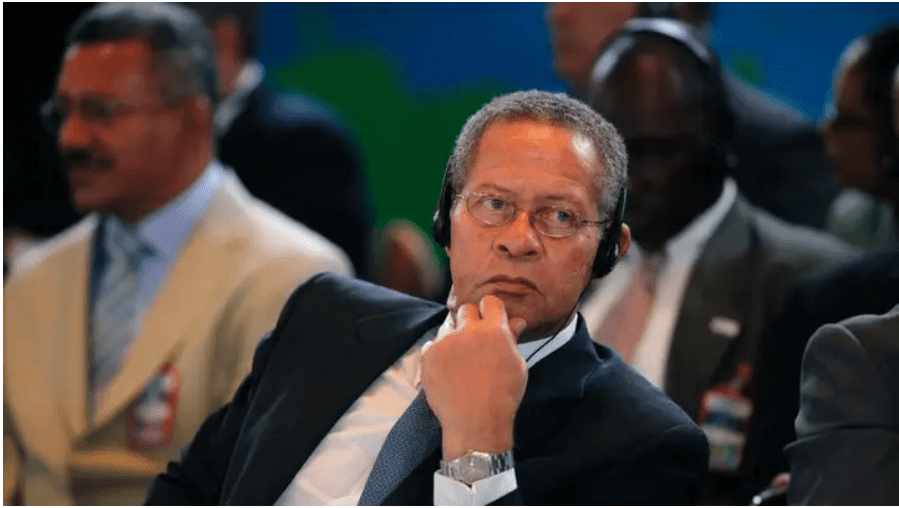 In 2021, Barbados Today reported that Barbados, Trinidad and Tobago, Jamaica and the Bahamas are the only four independent CARICOM states yet to grant diplomatic recognition to the State of Palestine, although the bloc supports a two-state solution along internationally recognized borders.
The Jamaican Prime Minister, Andrew Holness, has faced strong criticism for not recognizing Palestine as a state. The disapproval was driven by a perceived lack of solidarity with the Palestinian community, a position which seems to conflict with Jamaica's long history of supporting principles of human rights and justice in foreign affairs.
According to attorney and public commentator Clyde Williams, the Jamaican government reacted prematurely and without enough contextual understanding or emotional intelligence when the conflict, presumably with Israel, started. Holness was noted as saying, "We call for a cessation of hostilities, a return to peace within internationally agreed guidelines and the pursuit of diplomatic solutions," without specifically addressing the struggles of the Palestinians. This was seen as a form of diplomatic ambivalence that let down the Jamaican international reputation.
Further, Jamaica's opposition party, People's National Party (PNP), expressed that Jamaica's non-vote on an important matter described it as "a new low in Jamaican foreign policy history". The PNP noted that this lack of a stance gives the impression that the Government of Jamaica does not sympathize with the suffering Palestinian citizens. These sentiments were echoed by Guyanese commentator Jairo Juergen, who remarked that Holness' silence at crucial moments was questionable. Jamaica Live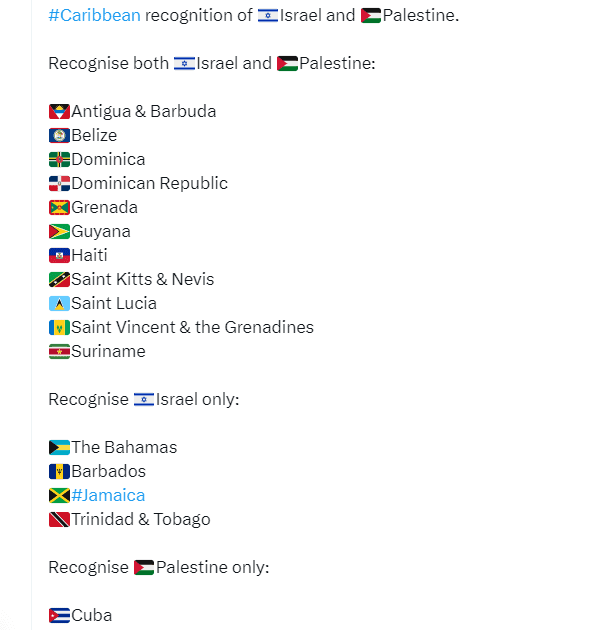 In 2017, Prime Minister Andrew Holness had become the first Jamaican leader to visit Israel. During the visit, he and Israeli Prime Minister Benjamin Netanyahu agreed on cooperation in various areas like agriculture, water, technology, and domestic security. Netanyahu also expressed gratitude to Holness for not supporting "an absurd vote at UNESCO" — a controversial UN resolution on heritage sites in Jerusalem that was highly critical of Israel.
Moreover, there is a reference to the UN Security Council Resolution 2334, passed in December 2016, regarding the Israeli settlements in Palestinian territories occupied since 1967, including East Jerusalem. Security Council resolution 2334 (2016) calls on Israel to "immediately and completely cease all settlement activity in the Occupied Palestinian Territory, including East Jerusalem" and to "fully respect all of its legal obligations in this regard." Settlement activity has, nevertheless, continued during the reporting period.
Israel thanks Jamaica for skipping controversial UNESCO vote:
According to The Times of Israel, Israeli Prime Minister Benjamin Netanyahu thanked his Jamaican counterpart for his country's refusal to participate in the UNESCO vote that ignored Jewish ties to the Temple Mount in Jerusalem. "Our relations are always friendly. We appreciate the fact that you didn't join the recent vote against Israel, the absurd vote in UNESCO," Netanyahu told Andrew Holness during his three-day visit to Israel that ended on Sunday, reported the Jamaica Observer newspaper.
"I think this is the first visit ever by a prime minister of Jamaica to Israel, so it has a double significance for us," Netanyahu told Israeli media, citing a "natural affinity" between Israel and Jamaica and stressing that the visit is a "hallmark of cooperation."
Holness drew parallels between Israel and Jamaica being "strong democracies" and extended his condolences for the recent truck ramming attack in Jerusalem which killed four Israeli soldiers and wounded another 17.
"The Jamaican people and the Caribbean region is a zone of peace, and we wish peace for all the peoples of the world." Holness said, inviting Netanyahu to visit Jamaica soon, which he accepted.