Ziggy Marley Got Dragged Into The Meghan Markle Saga
The eldest son of Jamaican Legend Bob Marley, Ziggy Marley, got dragged in the continued fallout of the Oprah Winfrey Interview with Meghan Markle and Prince Harry.
Ziggy felt the need to give support to Entertainment Tonight Host Kevin Frazier after he was blasted by the black community for what some argue is a softball Interview with Sharon Osbourne.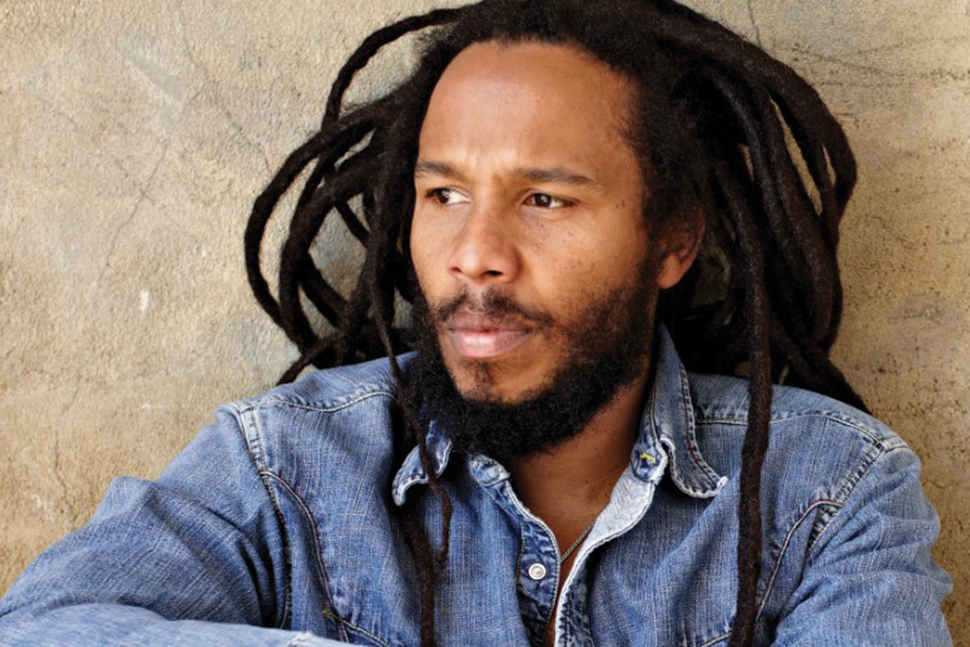 On March 16, Frazier did an Interview with Osbourne. In the Interview Kevin Frazier intended to give Sharon Osbourne a chance to air her side of the story. Osbourne got into an heated confrontation with her cohost Sheryl Underwood, on March 10, on their CBS Show, The Talk. The fallout came after Sharon Osbourne decided to defend British Broadcaster Piers Morgan after he was labeled a racist and was sacked from "Good Morning Britain" after multiple rants against the Duchess of Sussex Meghan Markle.
On Wednesday March 17, Kevin Frazier wrote on his Instagram Page,
"Listen, I was suggesting that there be a place, in the mainstream where people (like Sheryl and Holly) could actually express their feelings without being muted or muzzled (and I can tell you that there were people who worked to mute Hollys voice after she left). That in the same arena where the transgressions occurred that they could be corrected.

We are rarely given an opportunity to speak freely in those forums. The people I mentioned and the voices I suggested are people who I think have something important to say. Unfortunately that message was not delivered or received well. Ok… As for my interview with Sharon, it was 90 mins long and there was a lot said that was not reflected in what made the air. It also was done before the latest article detailing other transgressions. That has been addressed.

Appreciate all the energy in my comments, I hear ya.

10 years ago I started @hiphollywood and continue to invest my time and money so that there is a place that covers the often overlooked and underserved black voices, projects and events in Hollywood. I saw a void and wanted change. It has been an uphill battle but we appreciate the support of many of the people with blue checks by their names who were in the comments of my last post. I look forward to continuing to work together. We have tried to bring quality coverage to our community. I hope you will keep bringing that same energy to HH or our travel site @travelcoterie which promotes black travel and hidden history.
ZIGGY RESPONDED TO FRAZIER POST

The responses were swift. Majority of the viewers didn't agree with Ziggy's support of Frazier.
janeerose wrote, @ziggymarley ? maybe @amandaseales post will help you better understand why people are upset. He tried but it wasn't what was needed he missed the Mark completely.
da_wizrd@ziggymarley nahhhh. You're obviously late on this and misinformed. He tryna backpedal and nothing about that is respected.
sepiaactress @ziggymarley why are you supporting a brother who left sisters hanging out to dry?? ? oh wow
auntiebenben @ziggymarley You can't be cosigning this garbage.
trwill_@ziggymarley your dad wouldn't allow this cowardliness you show
jusmecee @ziggymarley Y'all love to make sure Black women know y'all don't rock with us. Noted.
jumpflorest @ziggymarley shut up no he isn't, your father is ashamed of you.
ginajovonne84 @ziggymarley yea you just need to delete this comment bruh frfr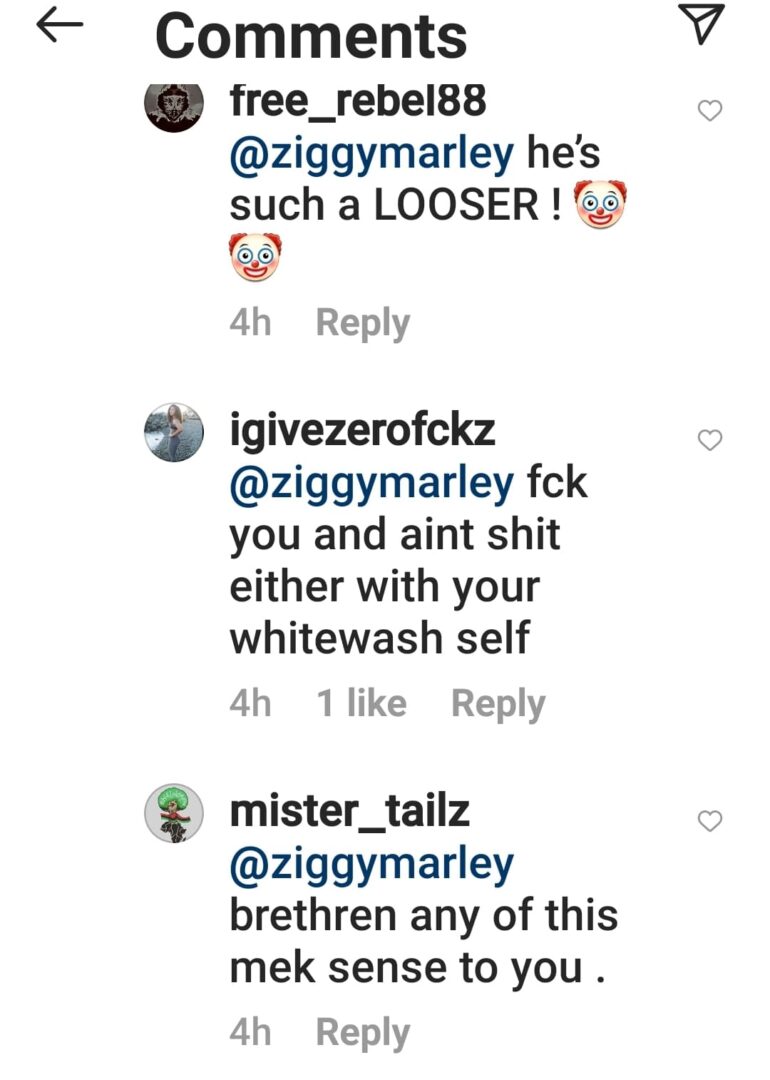 There are more than 57 responses and majority of them are insults. Not sure if Ziggy have read the comments because up until this morning his comment is still there.
UPDATE March 18. 16:58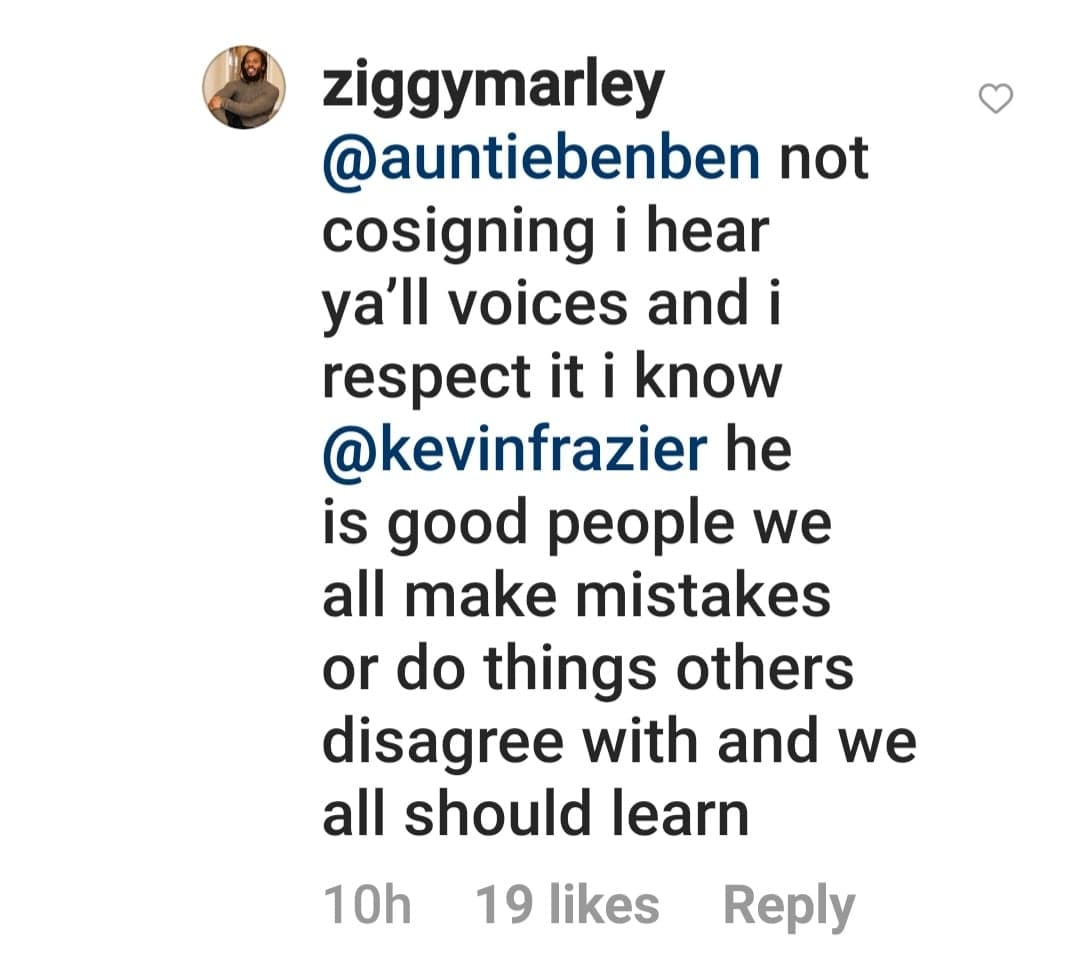 Ziggy Marley response to comment: @da_wizrd i know @kevinfrazier personally not just from watching him on tv so thats where i am coming from he is more than the moment a lot of people are criticizing but i dont expect people to know that unless you know the man beyond what you saw. we all can do better in any particular moment and can learn from our actions. so lets be cautious with the negativity and the judgment . @kevinfrazier story aint done yet and lets not take our eyes off the source of the problems it's very easy to get distracted. stay focused!!!
The Talk On Hiatus
CBS announced The Talk would go on two days hiatus Monday March 15 and Tuesday March 16, as it launches an internal investigation into Sharon Osbourne and Sheryl Underwood's racism discussion.
According to the Hollywood Reporter, CBS' panel series is extending its brief hiatus from live shows until Tuesday, March 23, as the network continues a review stemming from March 10's heated debate between Sharon Osbourne and Sheryl Underwood. Initially planning to return to live episodes on Wednesday, March 17, the show will stay dark as Osbourne's defense of Piers Morgan and comments on racism — particularly her confrontation with Underwood, her Black colleague — go under the microscope internally.
"We are committed to a diverse, inclusive and respectful workplace," a CBS spokesperson told the publication. "All matters related to the Wednesday episode of The Talk are currently under internal review." The Independent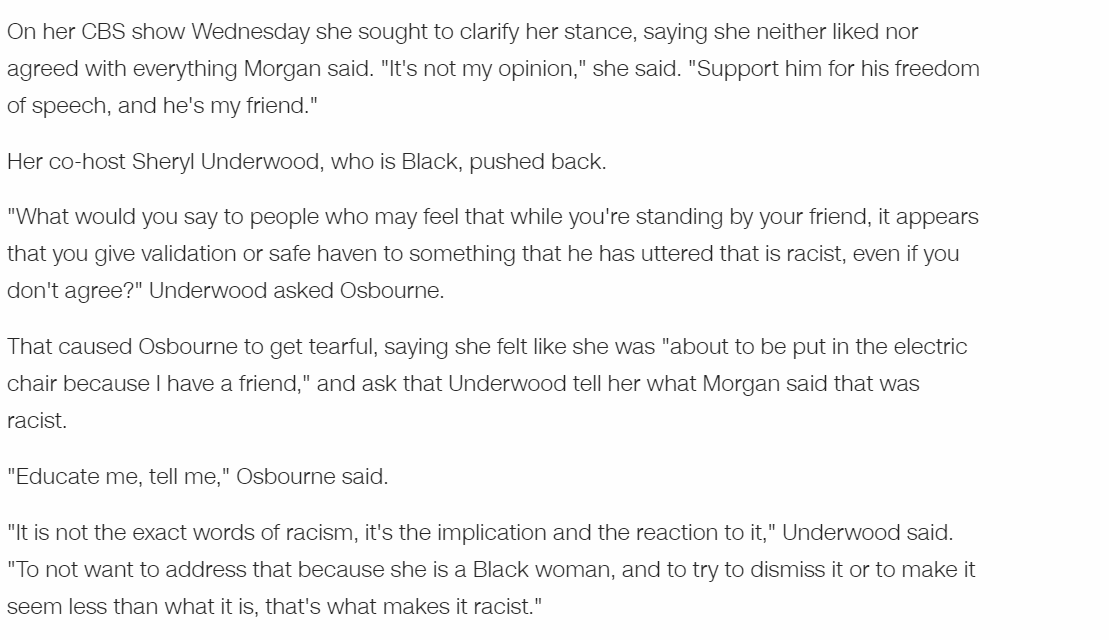 Actress and entertainer Amanda Seales who was also a cohost on "The Real" and his known for her outspokenness about social issues said she was tagged by Frazier on his Interview with Osbourne. It is safe to say Amanda Seales is not in support of host Kevin Frazier after his now-viral interview with Sharon Osbourne. Here is her response.