Morgan Heritage Patriarch, Denroy Morgan has died
Reggae Singer Denroy Heritage, the Patriarch from the band Morgan Heritage has died. According to reports, he died from a long battle with cancer on March 3rd of 2022.
Denroy Morgan was born 1946 in May Pen, Clarendon. He traveled to the United States in 1965, at the age of 19, to become a musician. He was part of the formation of the Black Eagles, a New York City reggae band in the 1970s, before launching a prosperous solo career in the 1980s Jamaica Gleaner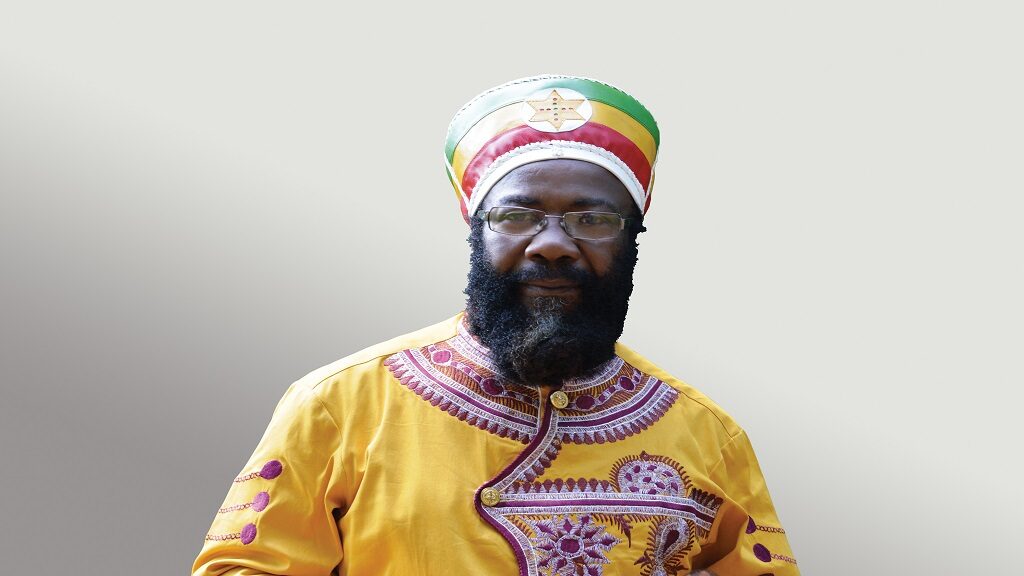 On Friday March 4th the official Twitter page for Morgan Heritage, announced Denroy Heritage has died. According to the official statement, "It is out of sincere love that we share that our beloved father and patriarch, The Honourable Bishop Ras Denroy Morgan, has ascended. Daddy has been our light, our source of love and joy throughout all our lives". The statement continued, "Our family thanks you in advance for your overwhelming love and support, and we ask for your continued prayers as we go through the process. We also ask that you please respect our privacy during this time of healing.
Thank you. The Morgan Family."
  It is reported that Heritage is the father of 30 children, with over 120 grandchildren and 15 great grandchildren. His children includes Gramps Morgan, Mojo Morgan, Peetah Morgan and MORE.
There is no doubt Denroy Heritage has left an enormous impact in Reggae music. The Grammy award-winning group, Morgan Heritage has produced a number of hit songs and the legacy lives on with Gramps Morgan who himself has been nominated for a Grammy in the upcoming ceremony in April. Gramps Morgan is nominated for a GRAMMY® in the category of "Best Reggae Album" at the upcoming 2022 GRAMMY®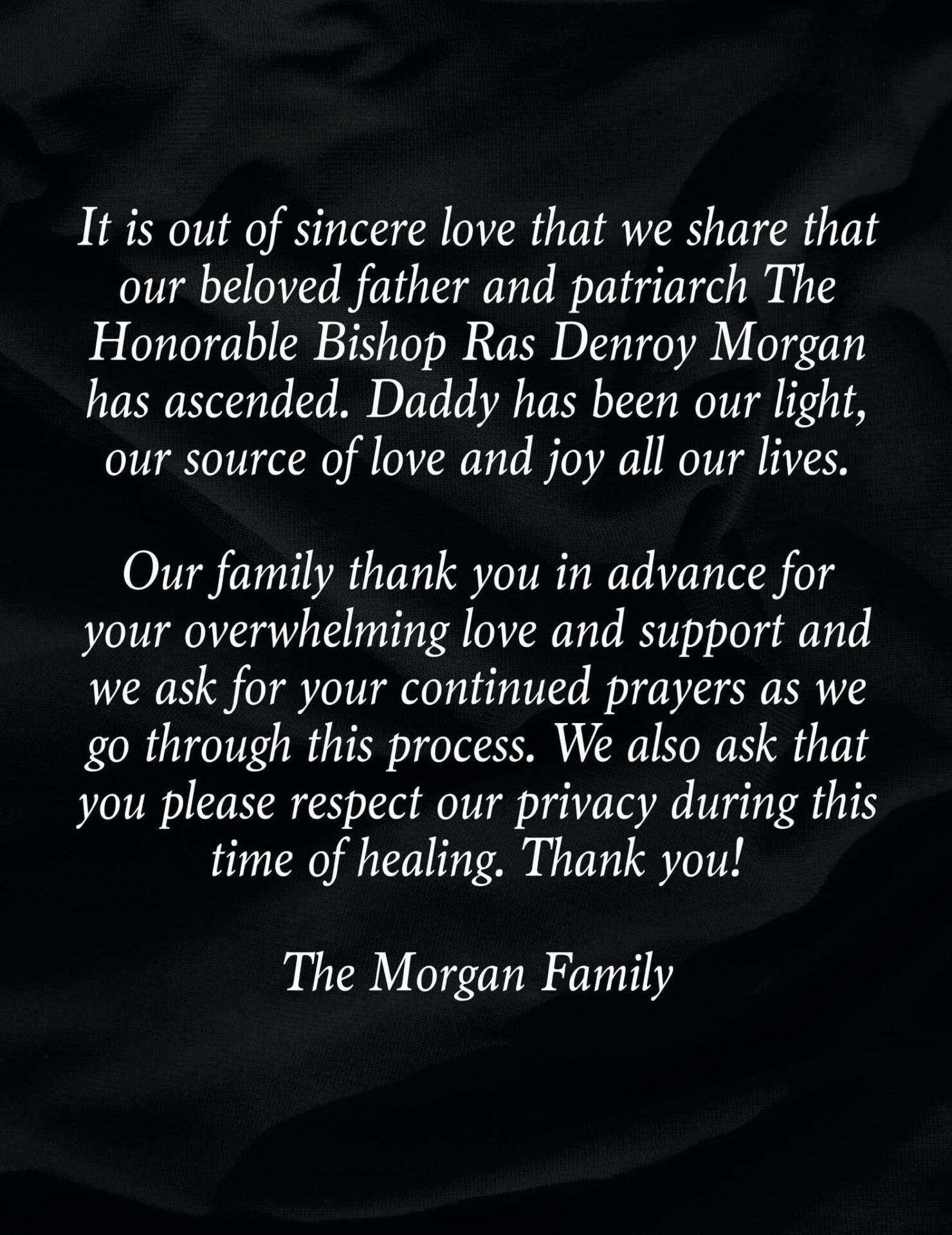 According to the Jamaica Gleaner, Denroy Morgan was a bishop at the Abrahamic Covenant Family Ministry Church. He was passionate about the legalisation of marijuana, and his landmark and successful sacramental defence of a marijuana charge in New York City in 2011 was a significant turning point that led to the relaxation of marijuana legislation in New York City.