MAJAH HYPE: Was sexually molested by a male family member as a child.
The popular Caribbean comedian Majah Hype is been making headlines that is not so funny these days.
Hype, whose real name is Collin Nigel McPherson is well known in the Caribbean community for his cross-dressing and stand-up comedy. He first made the sad news that he was hospitalized due to a mild heart attack on November 28th.
He shared a conversation he had with someone on the way to the hospital, "I was just telling him that I have just been stressing over a lot of things," he said.
He added that he felt like a lot of things hadn't been going his way, and this increased his stress levels. Hype asked those viewing the Live to try as best as they could to stop stressing. He added that stressing over a situation was simply not worth it.
"If something is stressing you out, remove it from your life. I don't care if it's a car, I don't care if its a high rent bill," he said. He also gave thanks for being alive following his harrowing ordeal, "To be here right now ad still be able to talk to you guys and still have good energy."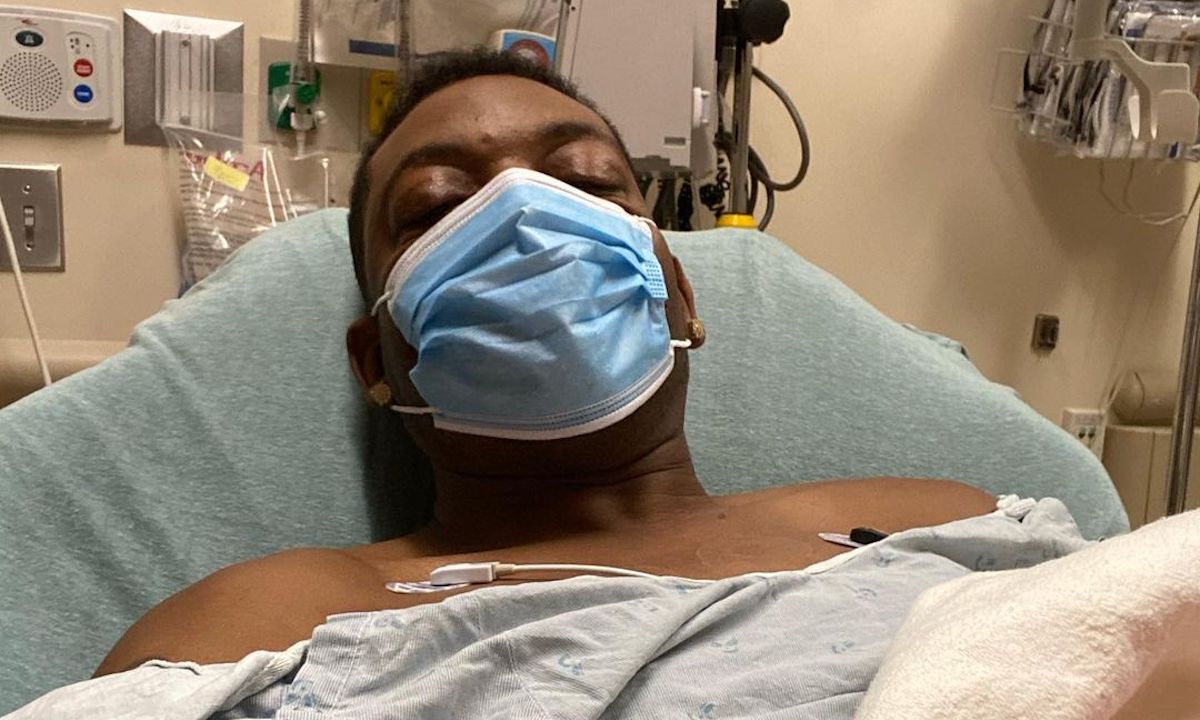 Maja-Hype-hospitalized
On December 2nd, during a #WomenWednesday chat with her fans, Latisha ( Kirby) told of the shocking abuse she alleged by the hands of Majah Hype.
"I wanna apologize to my mother, my son, my sister, to my niece, to my friends. I detached myself from the people that loved me the most for a long time. I owe you guys the biggest apology. What I've been going through, the average person doesn't go through that in a whole lifetime. I've been keeping it a secret for a long time. Hiding abuse is a full-time job. You have to detach yourself from your loved ones, so they don't know. I did that for a long time." she said.
She continued, "Imagine having to hide your bruises, and you're being battered from your family, imagine after being abused and assaulted, you have to console the person that hurt you because now they're distraught. They want to harm themselves. So now You don't have the chance to heal, you don't have the chance to be upset…imagine after going through all those things, you still have to have sex, you're still expected to be delightful like there's nothing wrong with you when your face is unrecognizable…"
"Imagine people know in your circle what's going on with you and their first question is 'well what did you do.'" She broke down as she said she didn't deserve to be treated like that and the occasions of abuse were not few and far but very often.
She then posted photos showing the alleged abuse, saying Majah burst blood vessels inside her eye – nearly blinding her.
Less than a day later, she released another video after a sex tape, she claims was from 10 years ago, was leaked to the public. She accused Hype of releasing it as a means of scaring her back into silence, but disclosed that she remains resolute in her pledge of transparency. Hype has since denied those claims.
"I didn't wanna speak about it again, but I knew it was gonna go here and like I said last night I'm not going to let anyone put me into hiding or shame me under a rock. Instead of being a man Majah Hype and apologising publicly to your fans, to me after everything that I said. Instead, you release a sex tape of me from 10 years ago. What do you think that is going to prove? You think that is going to make you look like a better person? You're not gonna shut me up and put me under a rock. You're not gonna shame me; you should be ashamed," she said.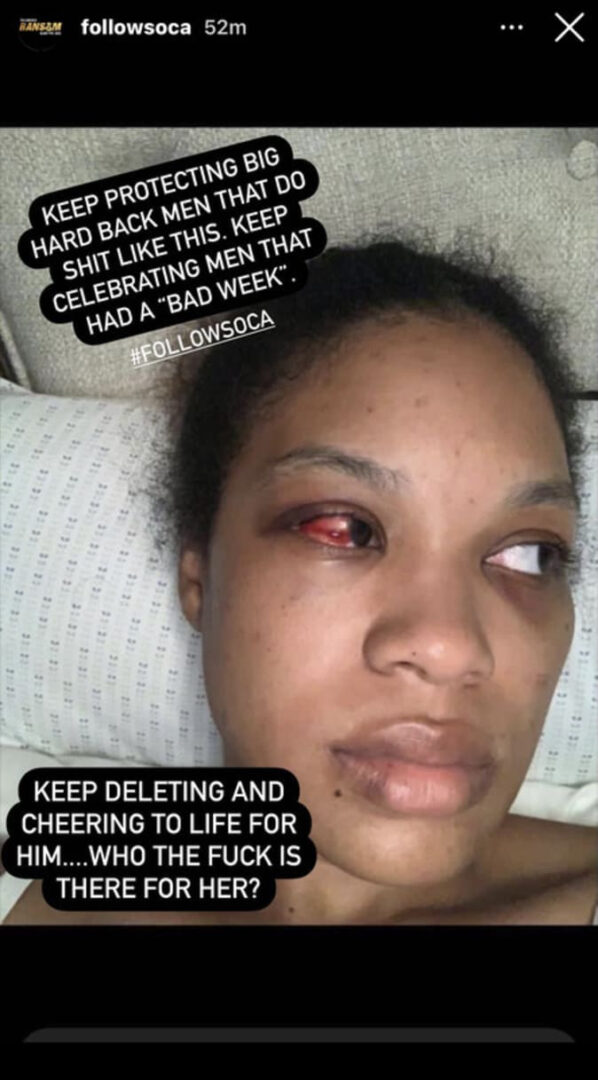 Majah Hype then took to social media with almost a hour and a half video explaining his side of the story.
He started the video by apologizing to all the women that have been affected by this situation. He said he know that there are women out there that have truly been through this situation and this must have bring back a bad memory to them.
In the video he denied abusing Kirby. He claimed she cheated on him and she is the one who have abused him.
"I warning every man out there, don't allow women to hit you, don't let women subject you to being abused," he said, stating that he was ashamed as a man.
Majah Hype tearfully reveals that he witnessed his father chopped his mother's hand off with a machete and said he was sexually molested by a male family member as a child.
Hype exposed some of Kirby's personal messages and social media communications she had with other people. He claim he was nothing but a "paycheck to Kirby".
Even though he claimed he had never cheated, he acknowledged he had oral sex with other person and he was flirting with other woman.
According to Majah Hype, oral sex is not really sex. He claim he did it because Kirby humiliated his manhood saying his penis is small.
Hype ended with a reading of Psalm 23, The Lord his my shepherd. He said he still loved her and wish her the best and would never bashed her. Nevertheless, many of his viewers see his response as narcissistic and bashing Kirby.