Lil Nas X 'Satan Shoes' Blood Shoes Sold Out In Minutes
Rapper Lil Nas X 'Satan Shoes' sold out in one minute. The shoes released today, Monday March 29, and sold for a whopping price of $1018. There were only 666 pairs of shoes. This is inline with Satan theme of the shoes.
According to NBC News, Lil Nas X, the "Old Town Road" artist, is collaborating with the streetwear company MSCHF on a pair of "Satan Shoes," only 666 pairs of which went on sale Monday. The controversial kicks — apparently modified Nike Air Max 97s — are decorated with a pentagram pendant and a reference to Luke 10:18, a Bible verse about Satan's fall from heaven.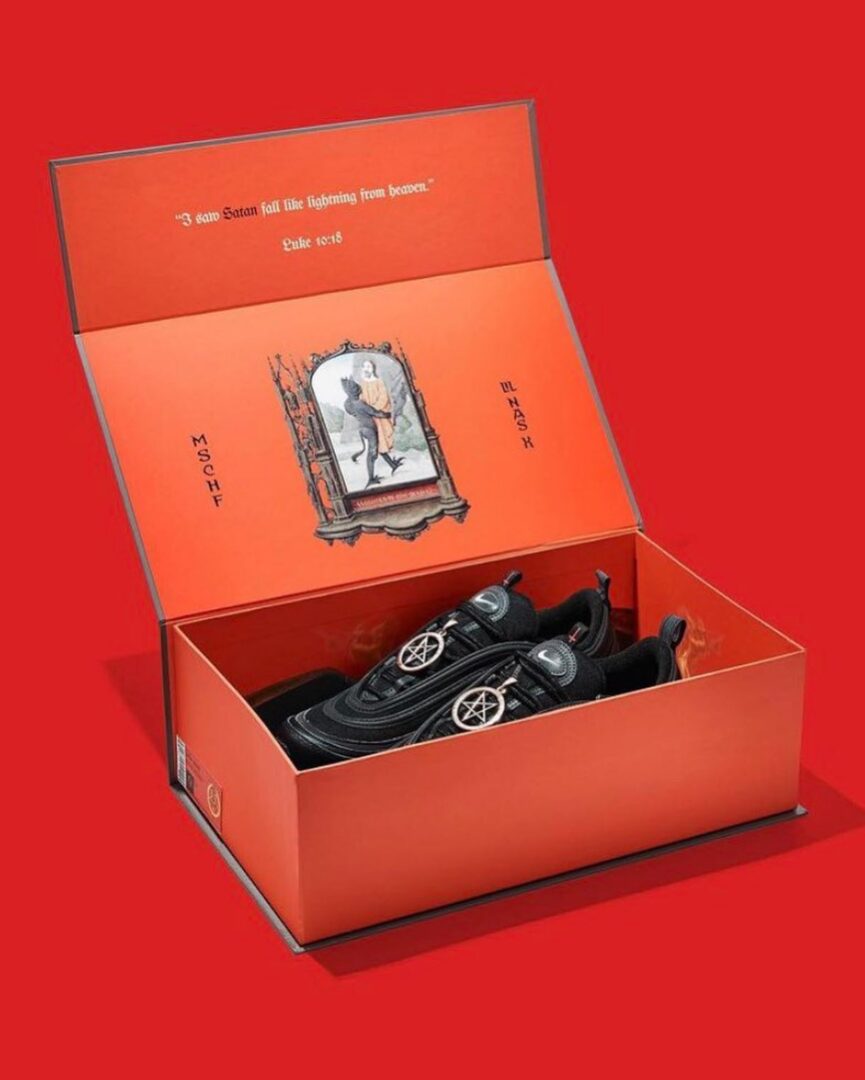 The sneakers also contain a drop of human blood in the sole, drawn from members of the MSCHF team, the company told NBC News on Sunday.
The shoes has a Nike logo on it which led many to believe the shoes is from Nike. But Nike was quick to distance itself from the shoes, pointing out that they're custom adaptations of existing products.
"We do not have a relationship with Little Nas X or MSCHF," Nike said in a statement. "Nike did not design or release these shoes and we do not endorse them."
MSCHF previously released a pair of modified Nike Air Max 97s called the "Jesus Shoes," which contained what it described as holy water in its sole drawn from the River Jordan.
The release of the Satan Shoes coincides with Lil Nas X's latest single, "Montero (Call Me By Your Name)," and its accompanying music video. In the video, Lil Nas X is seduced out of what appears to be the Garden of Eden, falls into hell and gives the devil a lap dance.
This led to a backlash from churches and many in the religious community. Pastor Mark Burns tweeted, These #SatanShoes by #Nike & #LilNasX with 666 and a drop of human blood in the sole is a reason why we Christians must be prayed up ready to battle in the spirit with the Voice of the Holy Spirit. This is evil & heresy and I pray that Christians rise up against this.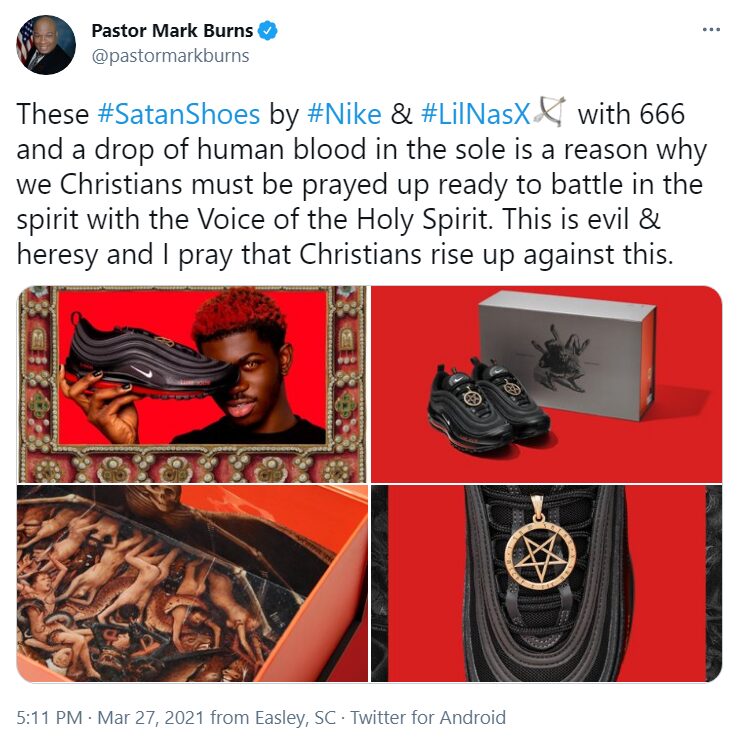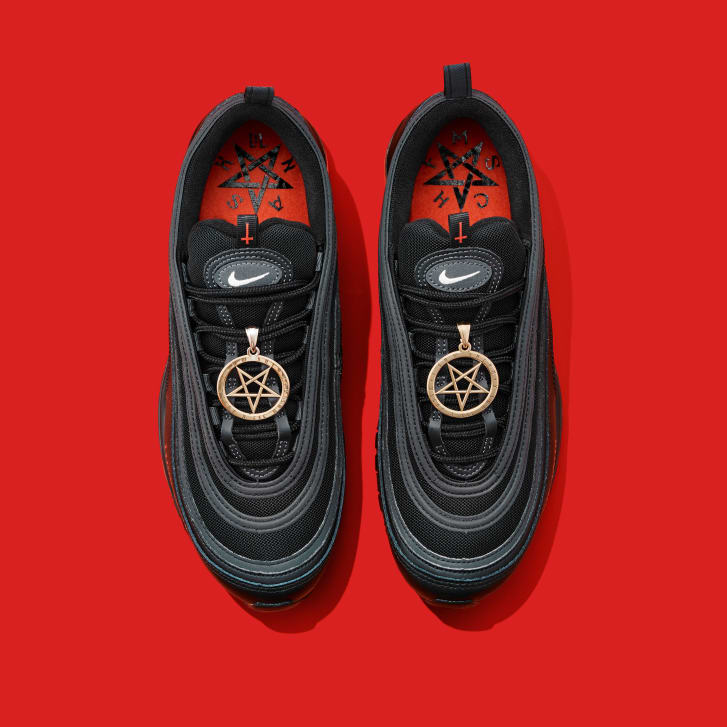 Amber Krabach For WA@AK4WA wrote, Dear @Nike, This isn't hard. When someone asks you if they can make "Satan Shoes" under your brand… YOU SAY NO.
Ed & Nancy Torres@ednancytorres· Replying to @AK4WA and @NikeI will never buy another Nike product again if this is true.
Lil Nas X tweeted y'all gotta admit, the shoes hard, taking the whole drama in a stride.
MSCHF confirmed via email March 29 that the limited-edition "drop" of 666 pairs sold out in less than a minute (though Lil Nas X will keep the first pair, MSCHF creative director Kevin Wiesnertold CNN).