JetBlue Flight Attendant Alleged Kidnapping Controversy In Jamaica
According to the Jamaica Gleaner, Kalina Collier arrived in the country on January 28, and was scheduled to depart February 1.
On Saturday, January 30, Collier did an antigen test that returned a positive result; another test an hour later was negative. Owing to the uncertainty surrounding the two tests, the Ministry of Health and Wellness recommended a PCR test on February 2, which came back positive.
She was given a 14-day quarantine order by the health ministry. Moreover, the United States COVID-19 protocols would not allow her entry into the country with a positive result. The Ocean Coral Spring hotel offered to have her stay the period at no extra cost, instead of transferring to a government facility.
"Our policy at Ocean Coral Spring is to facilitate COVID-19 tests in resort by approved medical providers and, if one of our guests test positive, we extend a 14-day complimentary accommodation for quarantine, and a reduced rate for any companion who decides to stay with the affected guest," Tanesha Clarke, director of sales, confirmed to The Gleaner.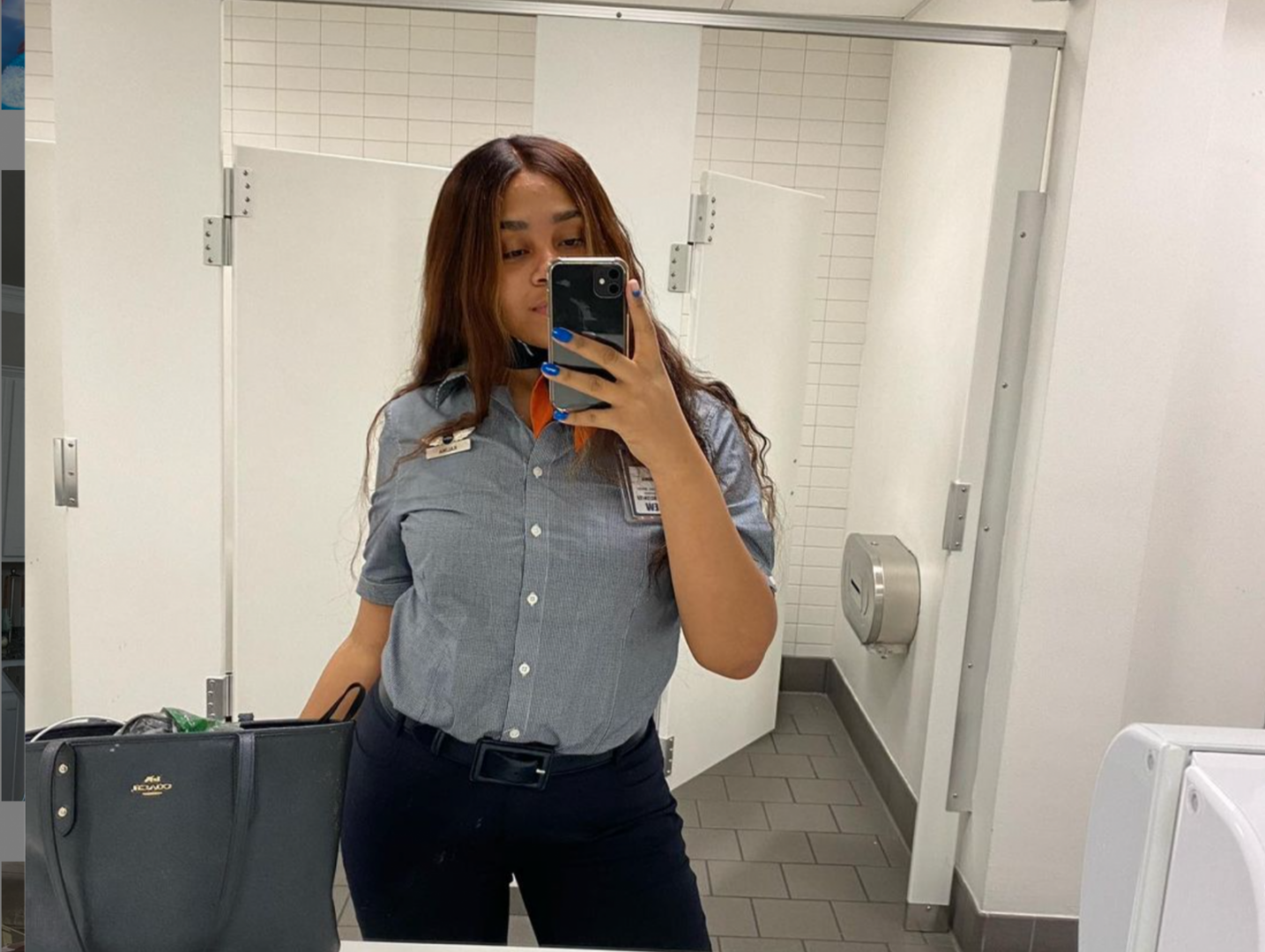 JetBlue flight attendant Kalina Collier
Nevertheless, Kalina Collier have a different story. She claimed she was held hostage in the room after the COVID positive result.
According to Collier, she was locked in a room without proper food, good water and was unable to leave her room. She claim there were men posted at her door and there were three cameras in her the room spying on her.
She claim she do not have COVID-19 and the results are false.
Kalina Collier took to social media to say she was being held against her will and feared being trafficked during her forced isolation. She alleged that she was being held hostage by "wicked people" at the Ocean Coral Spring All-inclusive Hotel on the island's north coast.
Miss Collier's allegations resulted in the hash tags #WhereIsKalina and #SaveKalinaCollier trending on social media, including among thousands of Twitter users, mostly in the United States.
"You guys [Ocean Coral Spring] are getting money from the government to say that you handled COVID-19 correctly and I'm over it. Yes, they tried to traffic me. I'm suing the pants off this place," she said on Instagram.
She also alleged that she was being deprived of food, and said the hotel employees had put hidden cameras in her room, which information come to light now say they were really sprinklers.
Her video on Instagram went viral across social media platforms, with over 200,000 views. The allegation resulted in the hashtags #WhereIsKalina and #SaveKalinaCollier trending on social media. Social media influencers, including Grenadian-American actress, Amanda Seales and Jamaican artist Spice reportedly spoke on the incident.
According to CNW News, scores of social media users bombarded the page of the hotel, saying that they should close down for good. Those same people urged their followers to #BoycottJamaica and even sent death threats to senior Advisor and Strategist at the Tourism Ministry in Jamaica, Delano Seiveright.
Her allegations attracted attention at home and a full police enquiry into Kalina's welfare. The Jamaican police made put out an official statement:
"The Police are advising members of the public to dismiss as rumour information that has been circulated via social and other media that American National Kalina Collier was kidnapped in Jamaica. The police assert the information is baseless and mischievous.On arrival in Jamaica, Collier who was tested positive for the Covid-19 virus was placed in isolation. This is in keeping with Jamaica's Covid-19 prevention protocols as stipulated by the Ministry of Health and Wellness. She remains in isolation and awaits medical clearance to be able to travel back home. In the meantime, representatives from the Ministry of Health and Wellness, the Jamaica Tourist Board and the local police have been in contact with her mother who subsequently arrived in Jamaica. She was visited by the local police on Saturday, February 13 and she is not, nor was she at any time, in any danger. The Police are therefore warning persons to desist from sharing social media posts claiming Collier has been kidnapped, as sharing false information can constitute an offence under the law".
Kalina Collier, who is a United States national was cleared to depart Jamaica this afternoon, after Health Authorities passed her fit to travel upon completion of her mandatory period of quarantine.
Miss Collier departed Jamaica at 1:30 this afternoon on a JetBlue Airways flight destined for New York in the United States.