Boys being raped by gangs into Initiation
According to the Jamaica Observer, Clarendon Councillor Tanyalee Williams warned that gang members are raping young boys as a form of initiation and then using the shame associated with the abuse to keep their victims in the gangs.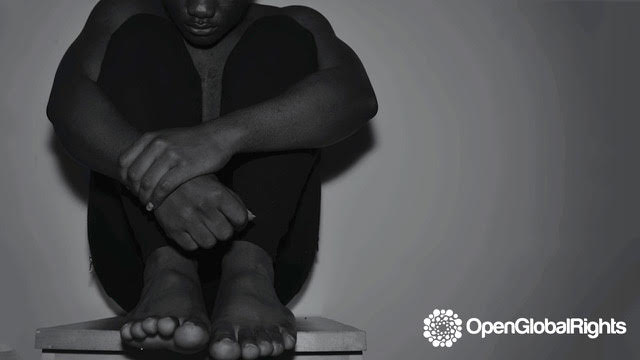 According to the report, parents who may have knowledge of the rape, are too afraid to speak up.
"Criminals are buggering young boys to show their strength, and the parents cannot talk because dem a bad man so they use that to quiet the neighbourhoods," said Councillor Tanyalee Williams (Jamaica Labour Party, May Pen North Division). "Some parents don't even know what is happening to their kids. They do these things to recruit them into gangs so [that] they cannot leave, because they don't want others to know what has happened to them."
The Councillor said to have raised the concern during a monthly sitting of the Clarendon Municipal Corporation during a discussion about the increase in sexual offences, especially among young girls in the parish.
Superintendent of police in charge of Clarendon Carlos Russell has appealed to criminals to leave the girls alone, "We are just appealing to the men to leave the little girls alone. We're seeing too many babies that are being molested by adults and it is very distasteful. We're seeing five-year-olds being molested by adults. We are also asking the mothers to be very careful who they leave their children with because, in some cases, it's the same family members or persons living in the same household that are the perpetrators. So, mothers, please be careful how you leave your children and who you leave them with," he warned.
Councillor Scean Barnswell (People's National Party, Hayes Division) suggested that boys are also being preyed upon and they often suffer in silence.
"It doesn't only have to do with girls because they [girls] will tell an aunt or someone else in the community, but the young boys tell nobody — and they live with that scar for life. Sometimes when they behave a particular way when they become an adult it is because of what had happened to them when they were a child," he said. He suggested that agencies of Government, such as the Child Protection and Family Services Agency (CPFSA) and the Social Development Commission (SDC), could come together in a multi-agency approach to deal with the problem.
In part, Councillor Scean Barnswell stated that "The police can only prevent certain criminal activities from happening, but outside of their remit we have to look at it from a different angle outside of just talking about it. Public sensitisation is needed. We have to start the conversation. When I heard about the killing of the nine-year-old in Hanover, it hurts as a father, as a parent, as a guardian. It hurts because these children are depending on us to protect them and care for them, and as adults you abuse their trust," he stressed.