3 People including the owner of K & K Jamaican restaurant found dead
ABC NYC is reporting that two women were found dead in the K & K Jamaican restaurant in HILLSIDE, New Jersey. The gruesome find came one day after the owner of the restaurant, Akanni A. Marin, 45 was found dead on Monday April 5, in his car outside a car rental nearby. Akanni Martin was shot in the head and a weapon was found near his body. The police do not suspect foul play.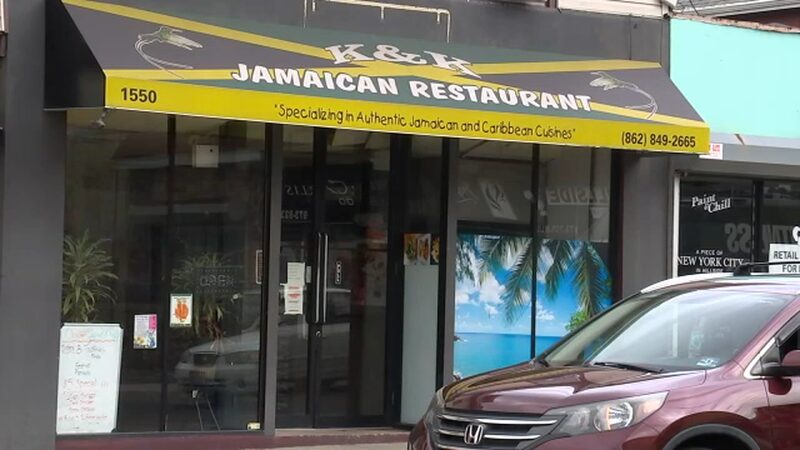 The Union Daily Voice, is calling this a killing a possible murder suicide.
The co-owner of a Union County Jamaican restaurant is believed to have killed the mother of his children and her sister inside of the establishment before turning the gun on himself, authorities announced Wednesday.
While officers were working to notify Martin's family, they noticed two people close to Martin were missing.
On Tuesday April 6, authorities visited K & K Jamaican Restaurant on Summit Avenue, which is co-owned by Martin. They discovered the bodies of 39-year-old Karen Lemaitre, the mother of Martin's children, and her sister, 41-year-old Wanita Joffer. Their deaths have both been ruled a homicide.
According to the report, the family lived across the street from the restaurant and a neighbor described them as peaceful.
"They were very good people, a very nice family of kids always out here playing," David Dennis said. "I am very, very surprised and that's a shocker to me."
The case is being investigated by the Union County Prosecutor's Office.
Anyone with information about this matter is being urged to contact Prosecutor's Office Lieutenant Johnny Ho at 908-403-8271 or Detective Lamar Hartsfield at 908-451-1873.