South Africa halts rollout of AstraZeneca, accepted by Jamaica
According to Aljazeera, South Africa has suspended the use of the Oxford/AstraZeneca coronavirus vaccine in its immunisation programme until a committee of scientists advises on the best way to proceed.
Health Minister Zweli Mkhize's announcement on Sunday came after trial data showed the vaccine developed by drugmaker AstraZeneca and the University of Oxford offered only limited protection against mild and moderate disease caused by the 501Y.V2 coronavirus variant first identified in South Africa.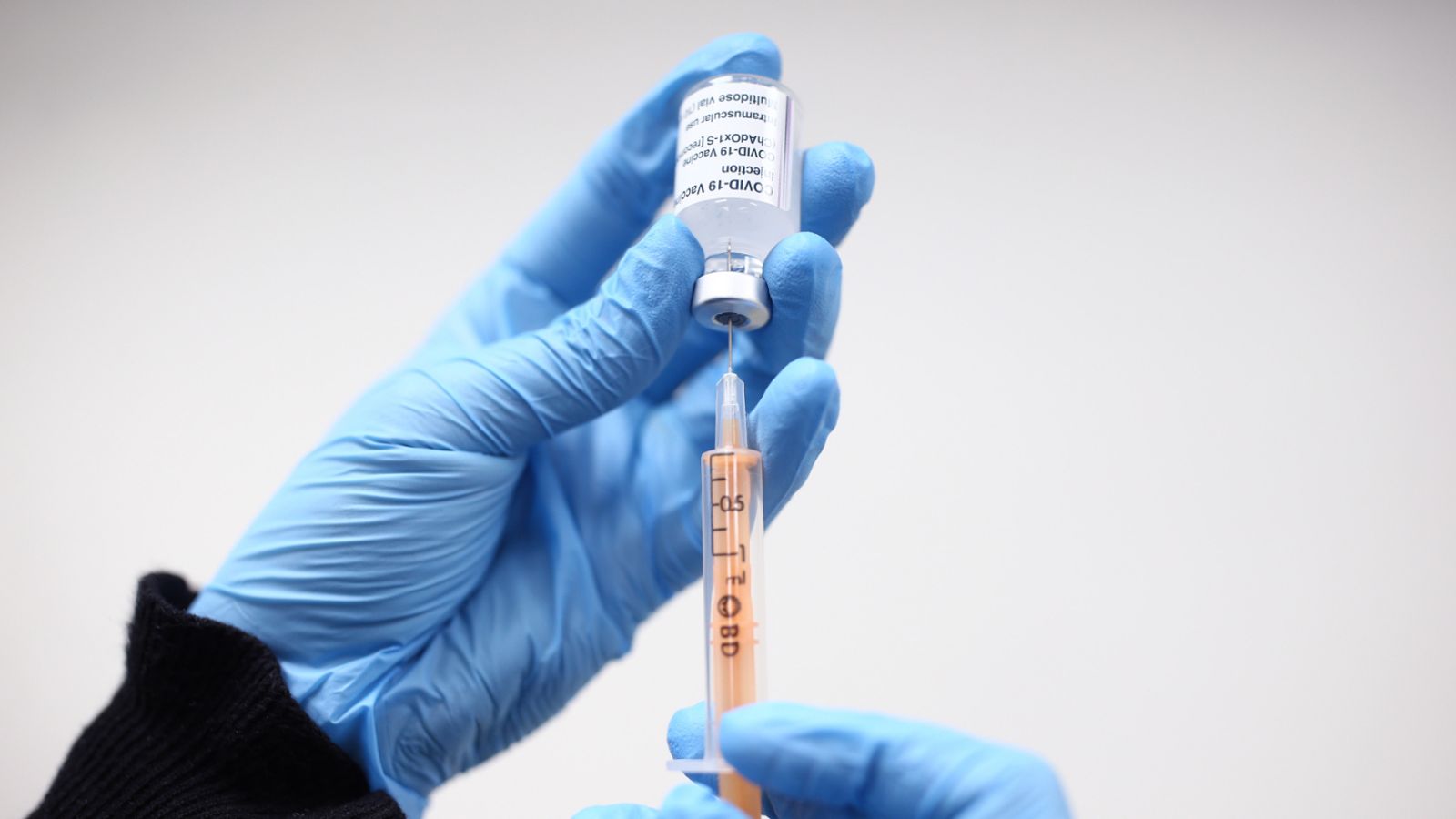 A dose of the Oxford/AstraZeneca coronavirus vaccine being prepared
Instead, it will offer vaccines developed by Johnson & Johnson (J&J) and Pfizer in the coming weeks while experts consider how the AstraZeneca shot can be deployed.
"When new information is brought to light and viruses change and mutate, decisions need to be made. This is possibly why the AstraZeneca vaccine rollout is on hold for now. In the next few weeks, South Africa will have the J&J and Pfizer vaccine," The Independent Online website quoted Mkhize as saying.
The Health and Wellness Minister's Office have released the statement that Jamaica is to receive between 146,400 and 249,600 doses of #AstraZeneca COVID-19 vaccine by middle of February 2021. This means that some 125,000 Jamaicans could receive vaccines by the end of February into March.
The statement indicated that if the additional supplies of vaccine under the COVAX arrangement are received, Jamaica will be able to vaccinate some 450,000 thousand Jamaicans by the end of the year.
The first group of people to receive the vaccine are nurses, doctors and then the vulnerable, especially people 60 years and older.
The Jamaican government has not said if it did any independent testing to see if the vaccine works.
In a Press Briefing on February 4, Minister of Health and Wellness Christopher Tufton assured the Jamaican public that the vaccine is safe, secure and effective.