Russia-Africa Summit: Agree To Promote Trade Balance And To Fight Neocolonialism
The second Russia–Africa Summit was held at the Expo Forum in St. Petersburg on 27 and 28 July 2023. The two-day Summit and Economic Forum was attended by 49 African delegations and 17 heads of state.
According to President Putin, Russia and African states call for building a new, fairer global architecture, are working together to protect international law, the UN Charter and the central role of that global organisation and are trying to coordinate their positions on the main issues on the international agenda. It is notable that our positions on many issues are very close or fully coincide. This can be discerned from the main provisions of the political declaration, which has been prepared for approval at the summit.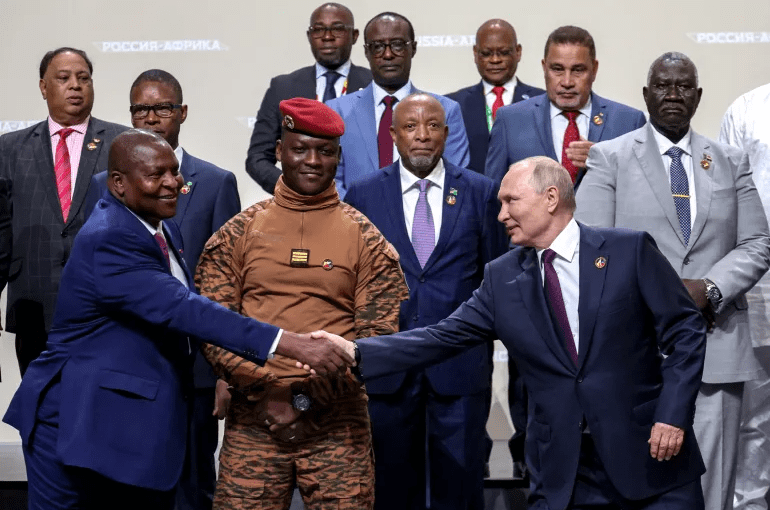 At the end of March 2023, a new Russian Foreign Policy Concept was approved. This document deals with issues such as the balance of global power and the creation of a multipolar international system, the structural transformation of the world economy, deepening economic globalization, the expansion of new national and cross-border payment systems, new international reserve currencies, and diversifying the mechanisms of International economic cooperation.
It specifically calls for the strengthening of all-round beneficial mutual cooperation, increasing trade and investment with African governments and African integration structures, stating:
"Russia stands in solidarity with the African states in their desire for a more equitable polycentric world and elimination of social and economic inequality, which is growing due to the sophisticated neo-colonial policies of some developed states towards Africa. The Russian Federation intends to support further the establishment of Africa as a distinctive and influential centre of world development, giving priority to:
1) supporting the sovereignty and independence of interested African states, including through security assistance, inter alia food and energy security, as well as military and military-technical cooperation;
2) assistance in resolving and overcoming the consequences of armed conflicts in Africa, especially inter-ethnic and ethnic ones, advocating the leading role of African states in these efforts, based on the principle "African problems – African solution";
3) strengthening and deepening Russian-African cooperation in various spheres on a bilateral and multilateral basis, primarily within the framework of the African Union and the Russia-Africa Partnership Forum;
4) increasing trade and investment with African states and African integration structures (primarily the African Continental Free Trade Area, the African Export-Import Bank and other leading subregional organizations), including through the EAEU;
5) promoting and developing links in the humanitarian sphere, including scientific cooperation, training of national personnel, strengthening health systems, providing other assistance, promoting intercultural dialogue, protecting traditional spiritual and moral values, and the right to freedom of religion."
According to Russia Briefing, the Summit will focus on Food Security, Investment and Logistics, Mining, Energy, Weapons, Closer Engagement, Free Trade and Related Economic Institutions