JetBlue Sacked Kalina Collier
Collier went Live on social media with multiple claims that she was locked in a room without proper food, good water and was unable to leave her room. She claim there were men posted at her door and there were three cameras in her the room spying on her.
JetBlue announced yesterday that it was launching an investigation into Collier's actions.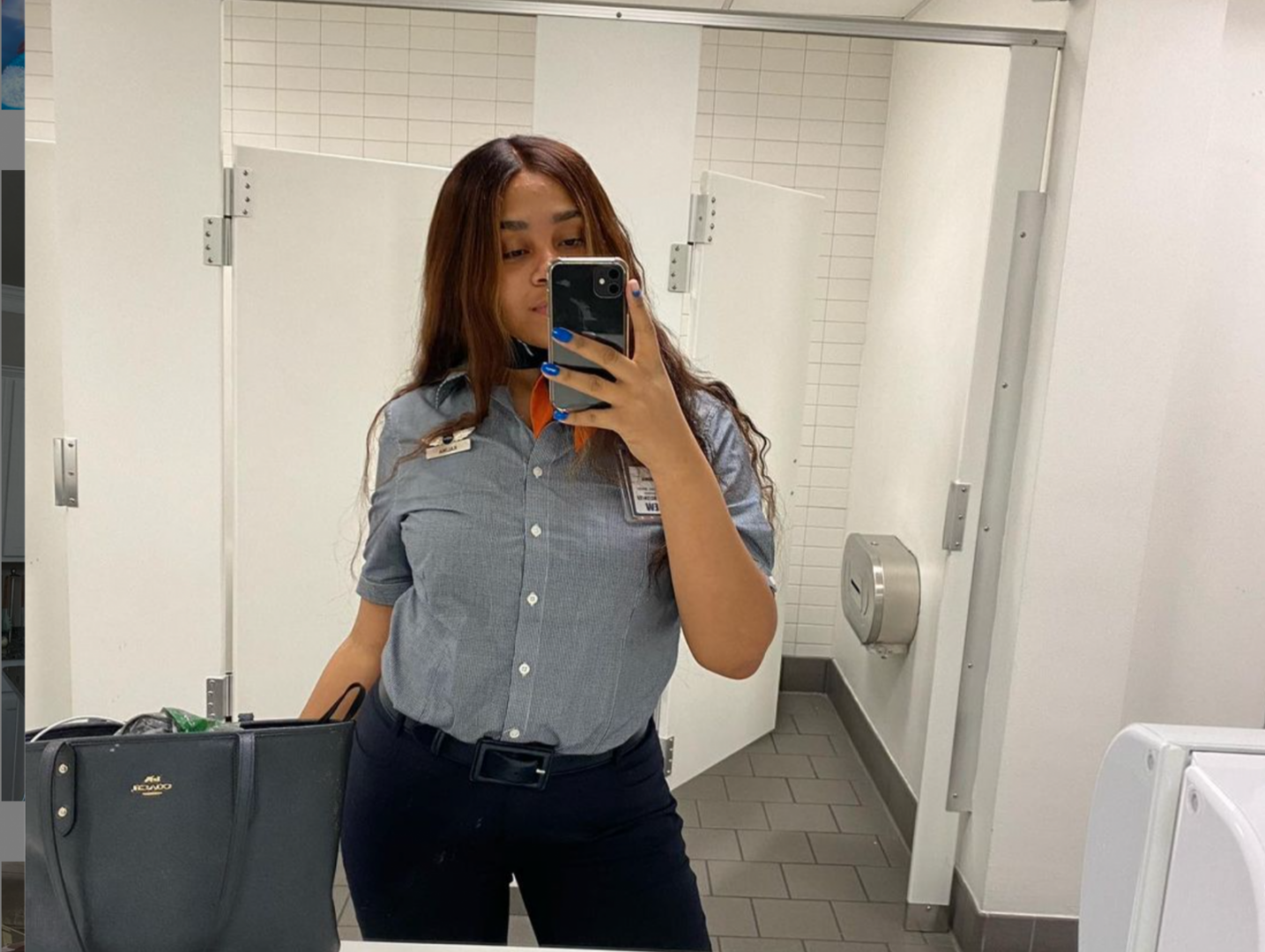 JetBlue flight attendant Kalina Collier
Today the airline put out a statement: "After an investigation, the crewmember in question is no longer with JetBlue. We continue to offer our apologies for the frustration and concern this incident has caused and reiterate our confidence in the health protocols Jamaica has put in place," said Derek Dombrowski, Manager, Corporate Communications in a statement a short while ago.
Earlier today, Dombrowski, in a statement on behalf of the airline, apologised to the Government of Jamaica.
"We deeply apologise to the people of Jamaica and the Jamaican government for the concern and frustration this incident has caused," he said.
She claim she do not have COVID-19 and the results are false.
Kalina Collier took to social media to say she was being held against her will and feared being trafficked during her forced isolation. She alleged that she was being held hostage by "wicked people" at the Ocean Coral Spring All-inclusive Hotel on the island's north coast.
Miss Collier's allegations resulted in the hash tags #WhereIsKalina and #SaveKalinaCollier trending on social media, including among thousands of Twitter users, mostly in the United States.
"You guys [Ocean Coral Spring] are getting money from the government to say that you handled COVID-19 correctly and I'm over it. Yes, they tried to traffic me. I'm suing the pants off this place," she said on Instagram.
The United States Embassy also put out an statement so did the government of Jamaica.Kalina Collier, who is a United States national was cleared to depart Jamaica on February 14, 2021 after Health Authorities passed her fit to travel upon completion of her mandatory period of quarantine.
Miss Collier departed Jamaica at 1:30 on a JetBlue Airways flight destined for New York in the United States.