Explosion in Port Authority Bus Terminal, New York City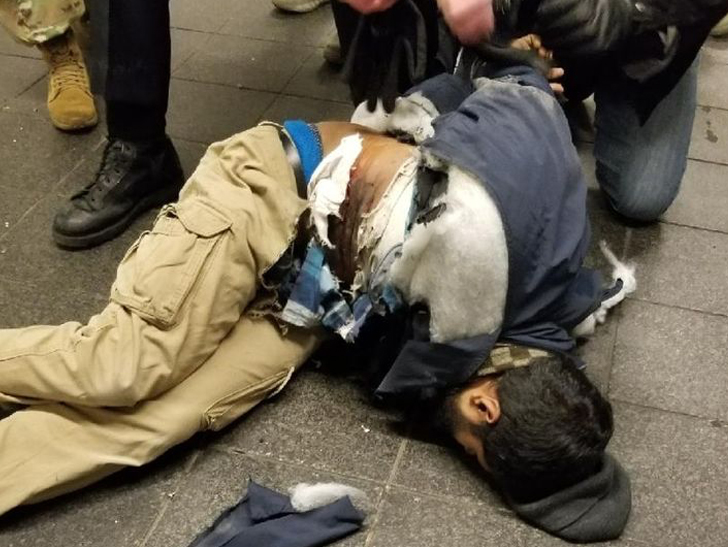 According to reports, at 7:19 December 11th 2017 the call came in about an explosion in Port Authority Bus Terminal in New York City.
The Port Authority Bus Terminal is a major hub that carries busses between New Jersey and New York. Additionally, the Port Authority carries buses to Canada and other places.
Additionally, the Port Authority is a hub for the A, C, E and other adjoining Trains in the underground at the Port Authority. As one can imagine that Monday morning are one of the busiest work mornings of the week when many people are rushing to work.
The reports so far are, one person is in custody. This person has set off and detonated a device which is a Pipe Bomb under the passage way under Port Authority.
According to reports, the bomb either did not detonated as intended or detonated prematurelyThe response from law enforcements were swift and effective as the alleged perpetrator was quickly taken in custody.
So far from what we understand the alleged perpetrator was injured and 4 other people had minor injuries

According to reports, the alleged mastermind is a 27 years old man from Bangladesh and has been living in Brooklyn, New York for about 7 years. He is reportedly has a wired vest on him.
Jamaica Live will inform the viewers as the story develops to see who this person is, if he had help and what his motives are and did he act alone?
One can imagine this must be a scary even for many people who already feel clustered and contained in the passage ways underground.