Jamaicans Turn To The Vervain Plant To Fight COVID-19
According to The Star, some Jamaicans have been flocking to the  'magic' herb - Vervine for COVID cure.
Vervine, which is commonly spelt as Vervain in other parts of the world is said to have allegedly cure COVID-19 in some Jamaicans.  The report claims the herb is now in high demand in Portland and St Thomas. It is being sought by vendors and higglers, who are selling it to persons who have tested positive for the dreaded the virus.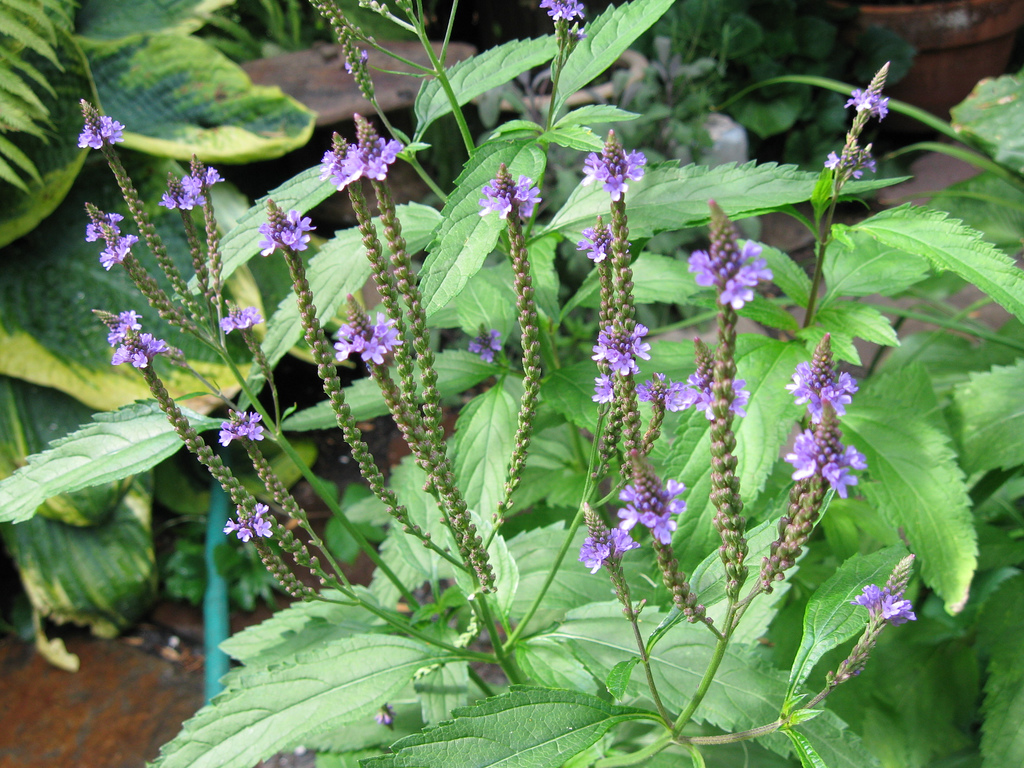 "All I can tell you is that this bush really works," Mario 'Ally' Bignal, a resident of Boston, Portland, told THE STAR. "Its healing properties are remarkable. More than 20 people in Boston have been treated with this herb and they have fully recovered. This bush is in high demand at this time, and we now have people coming into Boston collecting van loads of this herb. I don't need to be a rocket scientist to know that they are simply taking the herb elsewhere to sell."
Bignal said several persons had tested positive for COVID-19 in the community and their conditions improved significantly after taking the herb.
Verbena officinalis is a perennial plant with delicate, jagged leaves and small, five-petaled blossoms. Although vervain has no scent, alternative practitioners believe that vervain has anti-inflammatory, antibacterial, antispasmodic, and analgesic (pain-relieving) properties beneficial to one's health.
Infections
The treatment of infectious diseases, both common and severe, has become increasingly challenging in the face of growing antibiotic resistance. Vervain, long used to treat upper respiratory and urinary tract infections, is believed to exert antimicrobial effects that may help overcome these challenges.
In a 2016 study, different parts of the V. officinalis were able to eradicate 24 strains of disease-causing bacteria.3 According to the research, extracts derived from the stem of V. officinalis were able to kill Staphylococcus aureus and Pseudomonas aeruginosa in the test tube more effectively that the antibiotic amoxicillin.
Similarly, the leaves of the plant showed considerable activity against Citrobacter freundii. The root turned out to be highly effective against Bacillus subtilis.
While is unclear whether the same results would be seen outside of the test tube, the research does provide evidence of vervain's long-presumed effectiveness in treating minor cuts and skin infections~Verywellhealth
According to Healthline, vervain, also known as verbena, Verbena officinalis, and herb of the cross, is a perennial herb native to Europe and Asia. The plant belongs to the Verbenaceae family and has lobed, toothed leaves, and silky, pale-purple flowers. It's used throughout the world as an herbal remedy because of the multiple beneficial compounds it contains.
In one test-tube study, vervain essential oil was tested against two fungi and seven bacteria. It inhibited the growth of all microorganisms in a dose-dependent manner — meaning that the higher the dose, the higher the antimicrobial effect (13Trusted Source).
Similarly, another test-tube study demonstrated the antibacterial effect of vervain extract against Staphylococcus aureus, Escherichia coli, and Salmonella typhi, which are responsible for multiple infectious diseases (14Trusted Source).