Peter Phillips Seeks Coronavirus Antiviral Drug From Cuba
According to The Gleaner, "It disclosed that the Cuban Government has expressed its willingness to make the drug available to Jamaica on the basis of a formal request from the Government. Consequently, Phillips says he has today written formally to Prime Minister Andrew Holness on the matter".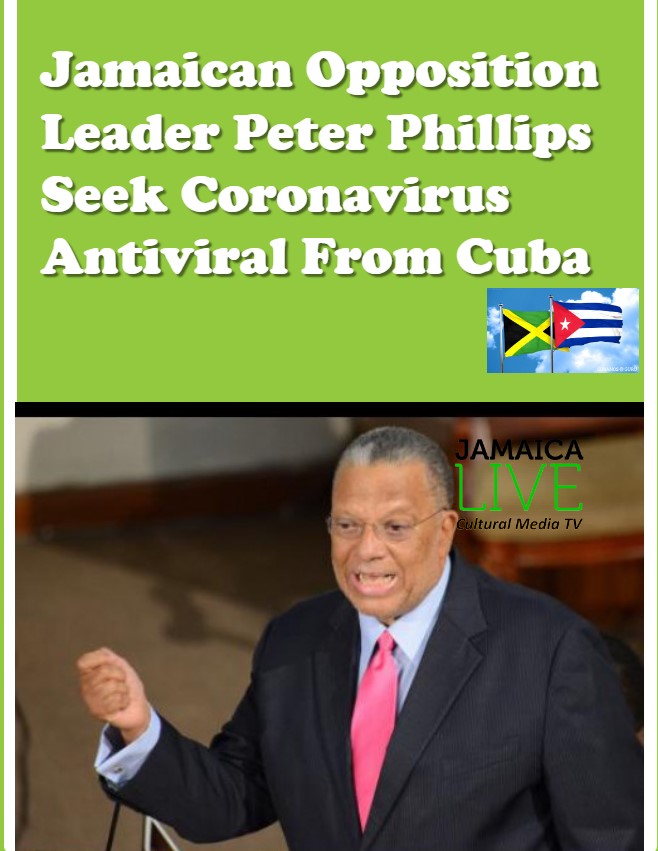 According to OnCuba, Eduardo Martínez, president of the BioCubaFarma Business Group, at a press conference on March 13, 2020, says Cuban pharmaceutical industry is ready to treat thousands of potential COVID-19 #Caronavirus patients in Cuba.
This is the flagship product of the set of Cuban medicines, which is manufactured both on the island and in a joint venture in the Asian nation, and is highly recommended by medical specialists for its ability to fight the virus. "All the capacities" exist to supply the national health system and even other nations, according to Martínez.
"The vast majority of products that appear in the Cuban protocol are domestically manufactured" ―although some imported ones are also included― and among them he highlighted the antiviral recombinant Interferon alfa 2B (IFNrec), which already has been used successfully in China to cope with the disease.
Phillips is now looking to get the drug in Jamaica. He implore Prime Minister Andrew Holness not to delay the formal request and he seeks the government's assistance in pursuance of the matter. Phillips argues the drug is already been successfully used in China, South America and other parts of the world to treat the virus.
"It would help to reduce the incidence of infection or help in reducing the severity of the infections," Phillips said.
He stated the COVID-19 recognises no political or philosophical boundaries or even the economic blockade which continues against Cuba.
The Andrew Holness government is already working with the Cuban government to get healthcare workers to assist with the outbreak. On March 13th, the government announced the nation citizens will see the first 21 Cuban nurses arrive on the Island on the 24th of March. These are specialist nurses who will focus on primarily high intensity units.