Jamaicans Got Elevated with JMMB
Jamaica Money Market Brokers (JMMB) hosted the second staging of their financial empowerment event series Elevate 2.0 on Friday, January 17th and Saturday, January 18th, 2020.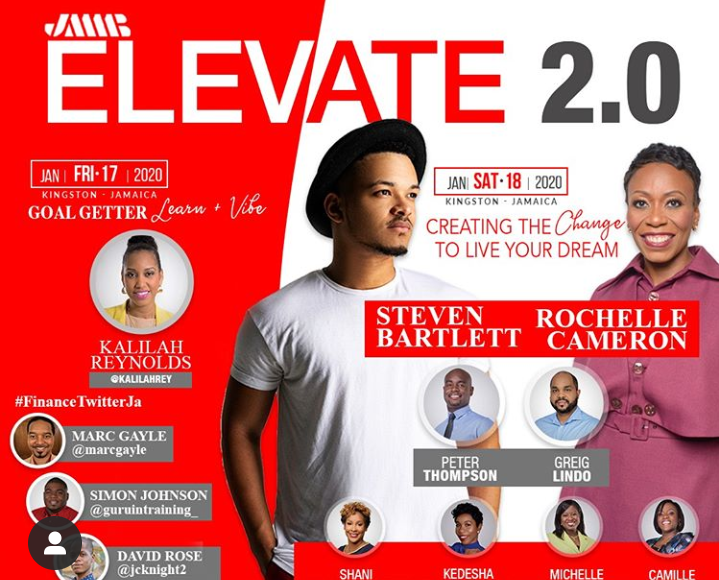 According to Kerry-Ann Stimpson, chief marketing officer at JMMB Group, in an article, the purpose of the series was to empower persons to "take their goal planning and achievement to the next level, by giving attendees all the information they need to create actionable plans."
Getting in
Elevate 2.0 was free to the public however, in order to get tickets, applications had to be submitted online. Successful applicants were informed in short order.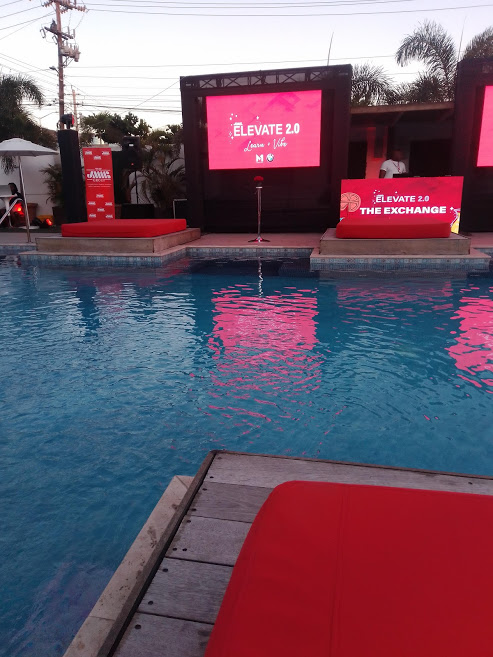 Upon entering the venue, guests were greeted warmly, given a bag and an envelope, that was your 'Wallet' for the evening.
The items in guests' Wallet all had a purpose. For example, the "money" could be exchanged for liquor at the bar while the red token was part of a networking game that could earn participants a prize. "Stocks" were also distributed that could also be exchanged for liquor. The performance of the stock could then be watched on the screen. Networking was greatly encouraged alongside an unlimited supply of food and drink.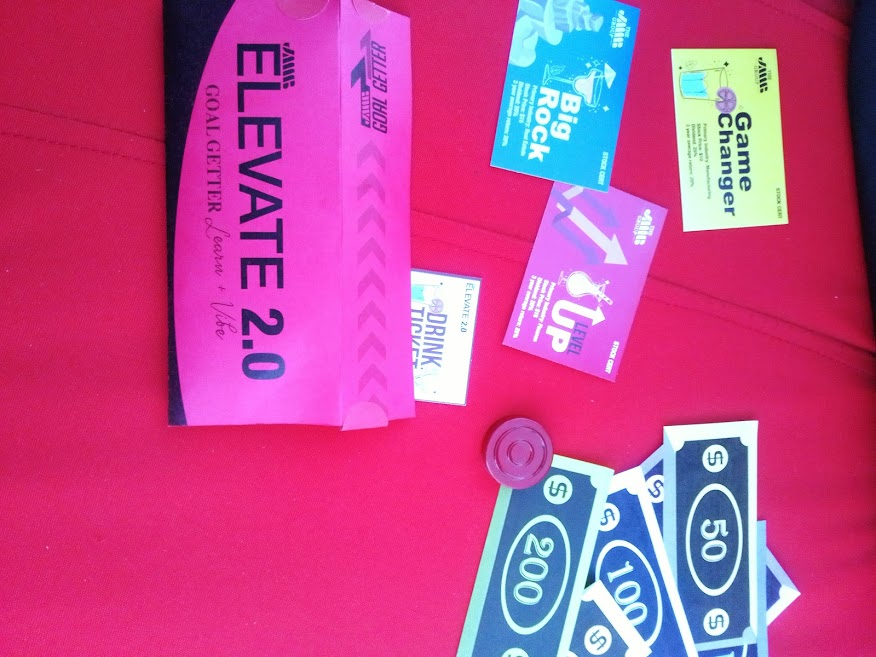 Also in attendance, prominent business journalist and host of Money Mondays on Youtube, Kalilah Reynolds started the evening with a recap of the biggest finance stories for 2019. Notable mentions were Wigton Wind Farm and abolishment of the business tax that were also highlighted in Jamaica Live's top business stories of 2019.
Some of the gentlemen from #FinanceTwitterJa Marc Gayle, Simon Johnson and David Rose took the stage to give us their insight on investing. They did so by sharing personal stories, tips on getting into investing and opinions on how to approach investing.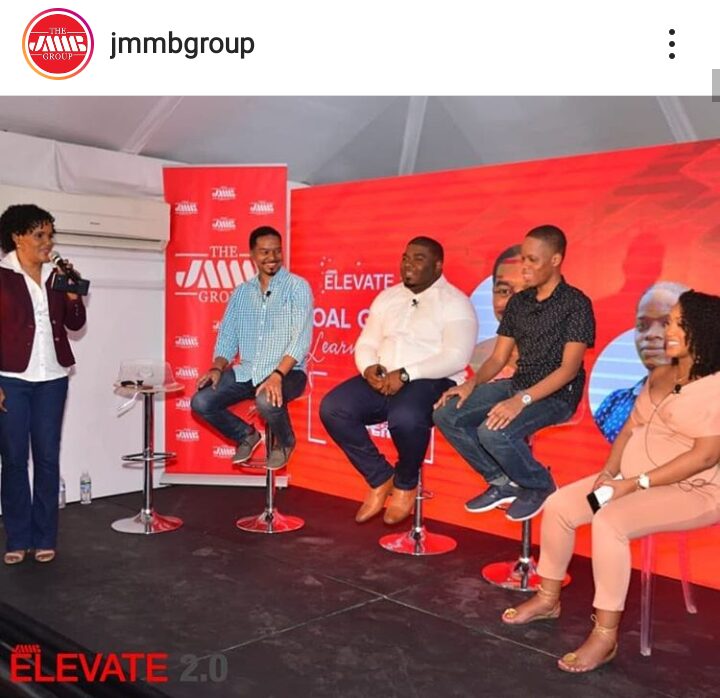 An important question posed to the panel was "What is your personal prediction about the Jamaican investing landscape in 2020?"
David Rose mentioned the Trans Jamaica IPO which is slated to drop later this year as they [Trans Jamaica] are aiming to have 90,000 investors. Simon Johnson spoke of continued growth of the market this year while Marc Gayle said it looks like a "great year for investors". 
Corresponding with Simon prior to the start of the event, the conversation focused around takeaways and expectations for the evening, to which he replied " I hope people will leave inspired to set financial goals and achieve them. Regardless of stature or where they are now financially". 
Day 1 was geared towards helping anyone on any stage of their financial future and attendants took full advantage to ask questions, network and practice their investing abilities.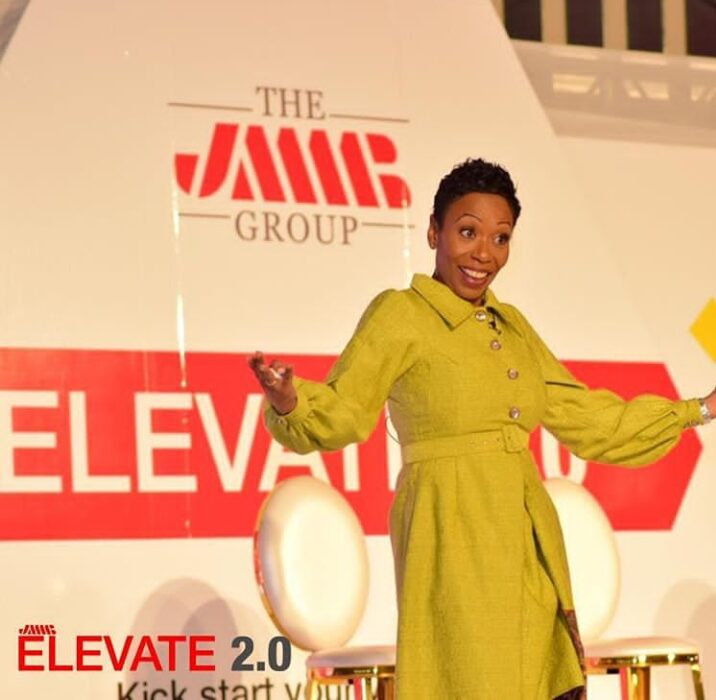 Day 2: Workshops and Inspiration 
Saturday, the second day's events were hosted at the beautiful AC Hotel in Kingston. Upon arrival, participants were given gift bags containing a book and pen to record notes throughout the evening. Saturday's workshops began in the morning and included workshops that aim to help guests along their entrepreneurial journey and being financially stable for the future.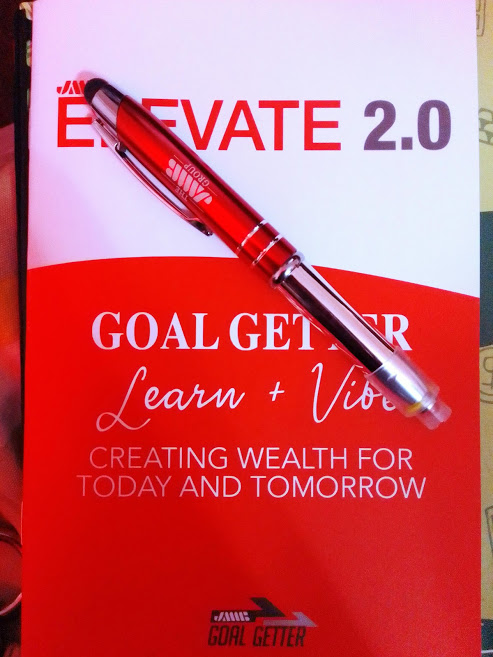 In the afternoon investment opportunities were discussed by Peter Thompson and Grieg Lindo from JMMB. The main event was titled "Creating the Change to Live Your Dreams" and included talks from an attorney at law and people developer Rochelle Cameron and Steven Bartlett the CEO of Social Change. 
They both gave riveting talks that had the audience members holding on to every word. Questions were encouraged and asked without hesitation at the end of each presentation. 
Rochelle gave encouragement for all to  "tek a gamble" on themselves this year and Steven reminded us to think outside the box because "if you follow convention, you get conventional results"
Throughout the event wine, juice and food were served as well as afterward. The event closed with a surprise performance from Chris Martin.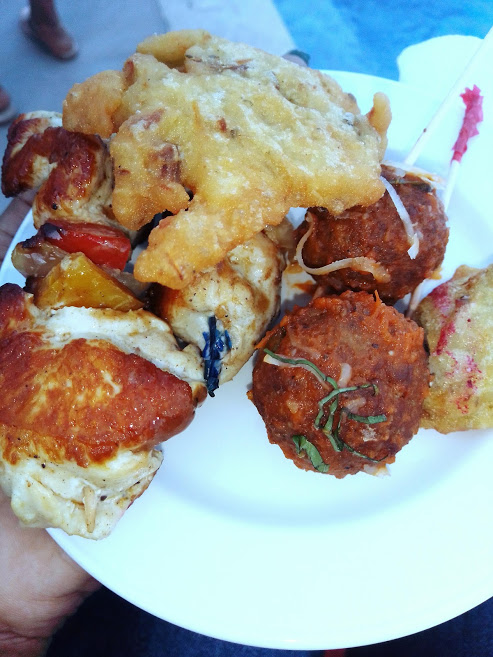 Patrons were buzzing and networking with each other well beyond the conclusion of all presentation. Social media was buzzing with posts throughout both days with the hashtag  #JMMBElevate. One patron said about day 2: "it's nothing I haven't heard before but it's good to hear it again cause it gives me the push to do what I want ". 
The reviews and responses thus far have been positive. Participants appear "elevated"; a clear indication that JMMB was successful in their aim and goals for the two day event. 
Contributed by Trevann Hamilton