Black people are scared in America and that is the truth.
Many will tell you they are scared of mistakenly or even excessive force of gun use by the police that can cause their death. And this is not an exaggeration of reality. According to a new analysis of deaths involving law enforcement officers, getting killed by police is a leading cause of death for young black men in America. This analysis also showed that black women and girls are killed at higher rates than those who are white.
This comes with the latest murder of Atatiana Jefferson who was shot in her own home by a police officer in Fort Worth, Texas.
This happened early Saturday morning on October 12th, 2019. Reports state that local police received a call from a neighbor who expressed concern due to the doors being opened and lights on in Atatiana's house.
According to the neighbor, he just wanted police to check that all was well. The officer arrived on scene, passed the front door of the house, walked to the side of the house then opened the backyard's gate. That's when all hell broke loose.
He saw a figure through the window and shouted 'Put your hands up. Show me your hands!' before firing once through the window. This proved to be a fatal shot as Atatiana died at 2:30 am that morning. Reports indicate that she was up late playing video games. The officer did not identify himself before telling her to put her hands up. See footage below which is taken from the officer's bodycam which showed what happened.
The Forth Worth Police Department said the officer thought he saw a threat before he drew his weapon. According to Atatiana's 8-year-old nephew, Atatiana was just playing video games with him when they heard a noise outside. Atatiana went to investigate and that's when she was shot. Up to the time of the writing of this article, there is a lot of ambiguity surrounding this case. But, it doesn't matter how many 'whys?' there are; the fact remains that Atatiana Jefferson is dead and can never be brought back to life.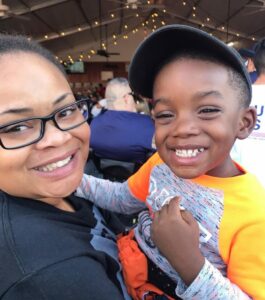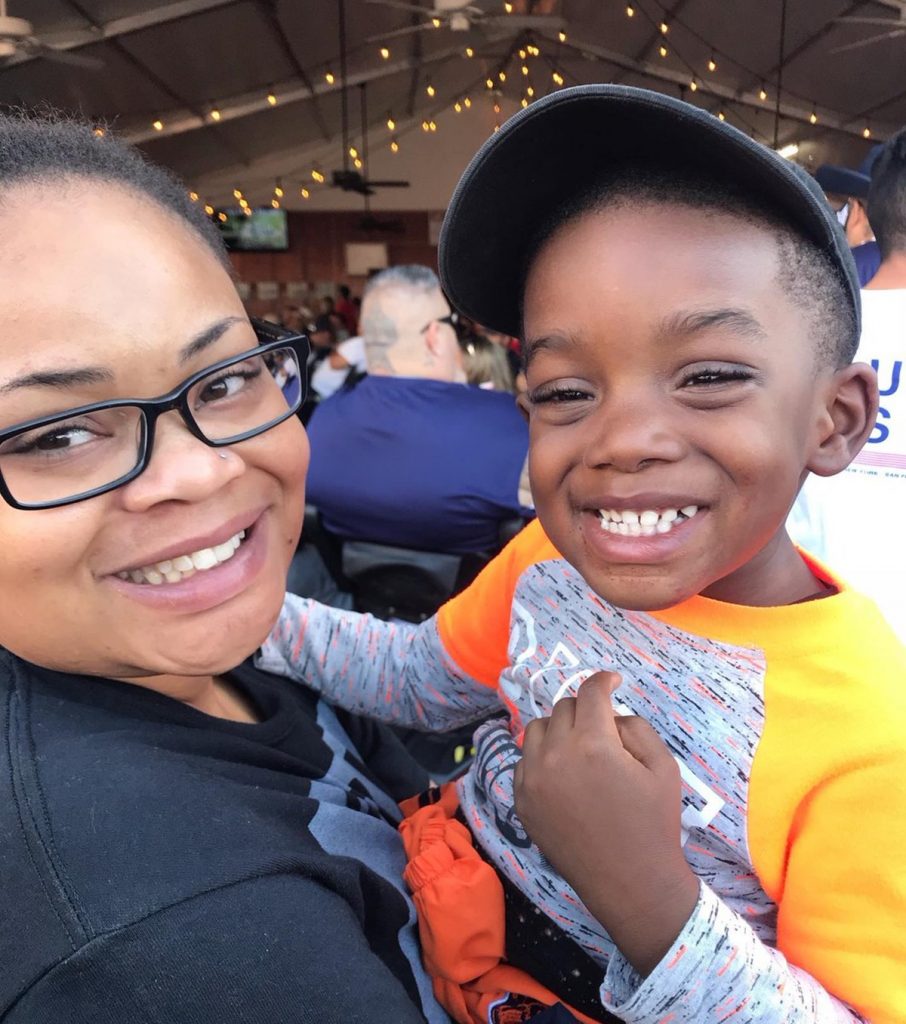 James Smith, the neighbor who called the police said, 'I'm shaken. I'm mad. I'm upset. And I feel it's partly my fault. If I had never dialled the police department, she'd still be alive." One of the latest murders, Botham Jean, who was fatally shot in his own apartment by his neighbor who is a police officer, shook up America and the world. Now what happened to Atatiana have some black Americans tearful and fearful.
This begs the question 'What future is there for many Black Americans?'. Here's what some are saying on social media about the latest murder:
1. This is Atatiana Jefferson. She was 28 yrs old, a graduate of Xavier Univ. and lived w/ her nephew. A Fort Worth, TX cop shot and killed her thru her window as she stood peacefully and unarmed in her own home. Black people are subject to deadly force even when they stay home.'
2.Texas where a white dude can walk into a Walmart with body armor and an AK and it's cool, a POC has a gun in their bedroom and it justifies being shoot by the police.
3. Atatiana Jefferson. A Black woman. A daughter. An aunt. A friend. A student. A caretaker. A person. A human being. A human being. A human being. A human being. #SayHerName #AtatianaJefferson
4. Yesterday, a white police officer in Texas assassinated Atatiana Jefferson, a Black woman, inside her own home. Her crime? Being at home with her door open & lights on. These are state-sanctioned lynchings of Black people by white cops.
#AtatianaJefferson #SayHerName #BLM
5. I'm tired of learning new names. I'm tired of Black people becoming hashtags instead of living full lives. I'm tired of the trauma. I'm tired of realizing we aren't even safe in our own homes. I'm tired. Say her name: #AtatianaJefferson.
6. When we tell you we don't have to be anything other than Black to be killed by those sworn to "serve and protect," believe us. The first time. You're denial continues to harm us, because the police keep killing us. Just for
existing.
7. 0.6 seconds. #AtatianaJefferson was shot by the Fort Worth Police just 0.6 seconds after yelling through her window. She didn't even know the police were there. She was playing video games with a child on a holiday weekend. She broke no laws. Nothing. This is murder.
8. You might have thought that watching the #AmberGuyger trial play out in Dallas would impact the culture of the police department in neighboring Fort Worth. NOPE. This is a systemic problem; racism is woven into our police culture. And it's lethal. #AtatianaJefferson
KevOnStage said: At this point in my life I may never call the police for anything.
Ever.
The fear is real, and it permeates the air for every black woman, man and child. It's no surprise that many people are wondering 'will I be next'? A question that makes staff at Jamaica Live pause long after the very last full stop to this article.