Rapper Nipsey Hussle shot dead. His work on Dr. Sebi documentary under focus
According to multiple reports, Grammy-nominated rapper Ermias Ashgedom  aka "Nipsey Hussle" was killed in a shooting incident outside his clothing store in Los Angeles on Sunday afternoon. Two other men were shot, and a suspect remained at large, law enforcement sources said.
According to some reports, Nipsey Hussle was shot six times.
The official reports are that, Hussle was shot multiple times in the parking lot at Marathon Clothing on West Slauson Avenue in South Los Angeles at about 3:25 p.m on Sunday March 31/19. and that he was pronounced dead at a hospital. One of the other men was being treated at a hospital, and the third man declined treatment, Los Angeles police Lt. Chris Martinez said. No other information was immediately available at this time.
Earlier in the day Hussle, who was 33 years old tweeted, "Having strong enemies is a blessing."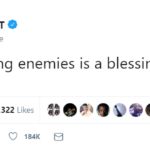 Los Angeles Police Commissioner Steve Soboroff said Sunday night that he and Police Chief Michael Moore had been scheduled to meet with Hussle and representatives of Roc Nation, Jay-Z's entertainment agency and production company, on Monday to "talk about ways he could help stop gang violence and help us help kids."
He is survived by two children and girlfriend Lauren London.
His 2019 debut album was nominated for a Grammy and stars were lining up to collab with him.
Nipsey told the Breakfast Club that he was working on a Dr Sebi documentary
According to Heavy.com News,many people have never heard of Dr. Sebi, a Honduran herbalist, biologist and self-proclaimed healer, who passed away on August 6, 2016, and the fact that nobody really talks about Dr. Sebi, née Alfredo Darrington Bowman, and his alleged cures for cancer and AIDS, was a wildly surreal concept to rapper Nipsey Hussle. So, he decided to make a documentary on the controversial healer. But this documentary may now never come to be. 
The doc, which followed the 1985 court trial in which Dr. Sebi allegedly proved he had a cure for AIDS. 
Here's what you need to know about Hussle's Dr. Sebi documentary:
1. Hussle Believed Dr. Sebi's Story was a 'Powerful Narrative'

During a radio interview with The Breakfast Club Sebi said, "I am working on doing doc on the trial in 1985. When Dr. Sebi went to trial in New York because he put in the newspaper that he cured AIDS. He beat the case. Then he went to federal court the next day, and he beat that case. But nobody talks about it."
As to why he felt the need to go through the lengths of making a documentary film about him Hussle said, "I think the story is important. It's a powerful narrative. Like if someone in this room said, 'Hey, I cured AIDS.' I'd be like yeah, right. And then I can show you an example of him going to trial and proving in court he proved AIDS, I'd be interested in it. More so than championing his products or explaining his methodology. Put some light on that case."
2. Dr. Sebi Believed He Found the Cure for AIDS, Cancer, Diabetes, and Blindness
While he was not a licensed physician, he built a cult like following for his all natural remedies, formulas, tonics, and supplements. He believed that food was alkaline for the body, and that dead foods killed the body's ability to heal itself.

Therefore, he recommended a strict vegan diet, and cut out all foods he considered to be toxic: alcohol, sugar, iodized salt, meat, poultry, seafood. Once those foods were replaced with fresh fruit, vegetables, healthy grains and nut butter, he believed the body would earn back its natural healing powers. By following this regimented diet, he believed he has found the cure to cancer, AIDS, diabetes and blindness.