Gatlin bowed to Bolt after beaten him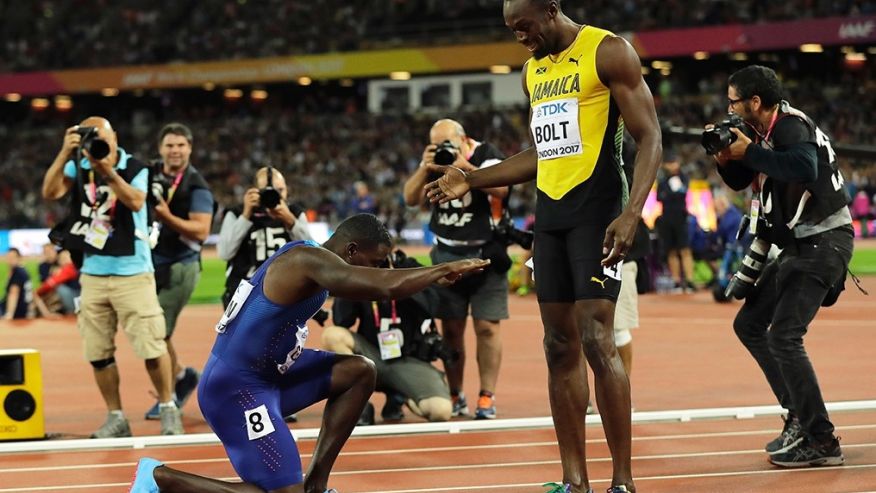 World Championships 2017: Usain Bolt beaten by Justin Gatlin in 100m final. Justin Gatlin tore up Usain Bolt's farewell script as he stole world 100m gold with the run of his long and controversial career. Despite struggling for fitness and form in his valedictory season, Bolt had still been favourite to secure his 20th global gold.
Bolt was left with only a bronze in his final individual 100m race as 21-year-old Christian Coleman made it a USA one-two.
The 35-year-old Gatlin, twice banned for doping, came through almost unnoticed in lane seven in 9.92 seconds, with Coleman's 9.94 holding off the greatest sprinter of all time~Courtesy of the BBC.
There has been a long rivalry between Bolt and Gatlin of the USA. This must have been a vindicated feeling for Gatlin to upset Bolt's legacy in London 2017