France welcome home World Cup Heroes with parade in Paris
The World Cup-winning French team returned home to a heroes' welcome on Monday (Jul 16), parading down the Champs-Elysees as hundreds of thousands of cheering fans gave a raucous welcome to the country's newest idols.
France overcame a determined Croatia to win 4-2 in Sunday's FIFA World Cup 2018 final in Russia. The teenager Kylian Mbappe applying the coup de grace and cementing his place as a new global superstar at the age of just 19.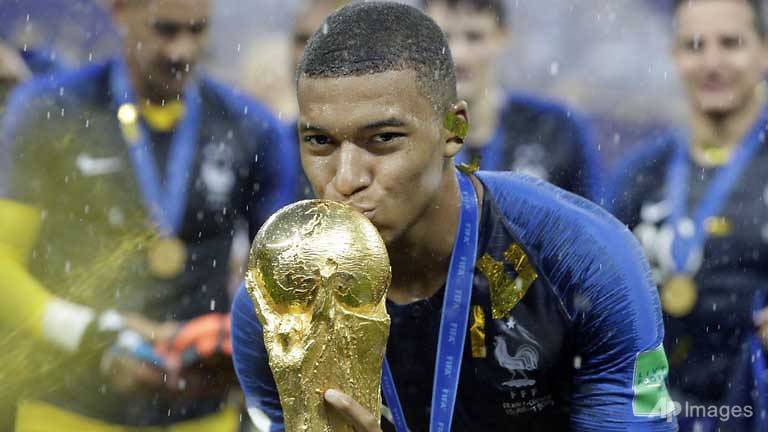 France's Kylian Mbappe kisses the trophy after the final match between France and Croatia at the World Cup. France won the final 4-2. (AP Photo/Matthias Schrader)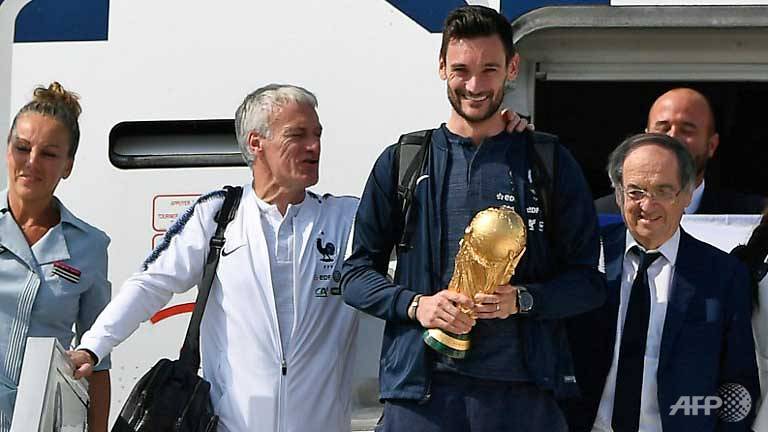 Millions of fans in France then celebrated into the night, honking car horns and flying the tricolour flag while the Eiffel Tower and the Arc de Triomphe were lit up in the national colours of blue, white and red.
Crowds began converging early Monday on the Champs-Elysees, the gathering point for all national celebrations, to catch a glimpse of a returning squad which has captured the country's imagination.