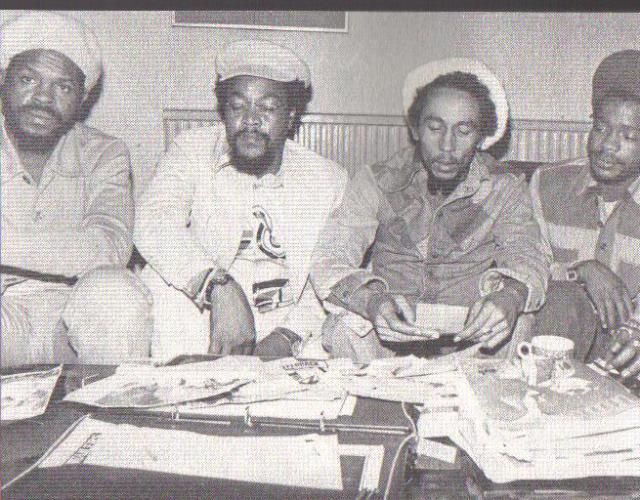 Peace Truce Runnings / London 1977: Claudie Massop, Tony Welsh, Bob Marley and Tek Life
Claudius "Claudie/Jack" Massop, the  Jamaica Labour Party (JLP) kingpin and West Kingston enforcer under the Edward Seaga government.  Leader of the Shower Posse Gang, belonging to Tivoli Gardens, Wellington Street, Rema, Denham Town and the surrounding areas of West Kingston, Jamaica. Tony Welsh rival People's National Party (PNP), He was also a reputed don in Arnett Gardens in the PNP garrison of South St. Andrew, in the 1970s under the Michael Manley government.
Bob Marley was summoned to try and create peace between the two rival fractions and political parties.
Read more: http://www.jamaicaobserver.com/news/tommy-cowan-and-the-claudie-massop-link_131173?profile=1373